By Ilana DeBare
The sidewalks of U.C. Berkeley blossomed with colorful bird life on Sunday — a chalk art aviary that was part of the first-ever Berkeley Bird Festival.
Golden Gate Bird Alliance invited artists and nature sketchers, adults and kids, casual doodlers and "me? I can't draw!" passersby to join in creating chalk art images of birds on two campus plazas, in front of the Museum of Vertebrate Zoology and the Li Ka Shing Center. The results were fantastic. But the process was equally fantastic—watching art emerge, bit by bit, smudge by smudge, out of bland concrete walkways.
Many thanks to all the artists who participated! And to our festival co-sponsor, the California Institute for Community, Art, & Nature, and to the U.C. Berkeley Chancellor's Community Partnership Fund, which supported the Festival. We'll give a broader report on the Festival in an upcoming blog post, but for now here's a gallery of chalk art images.
---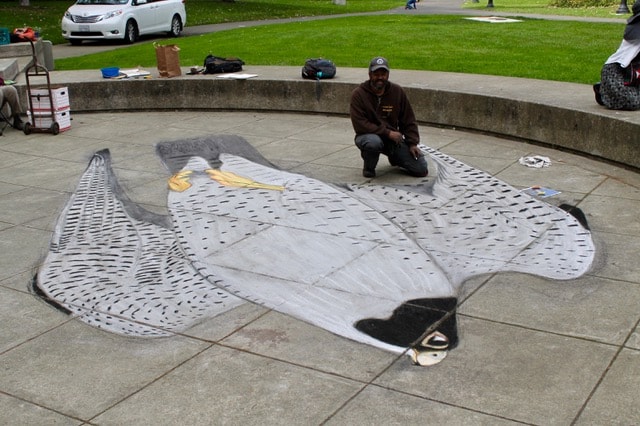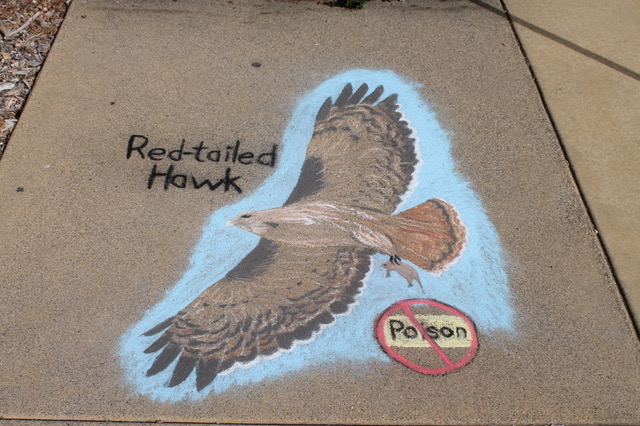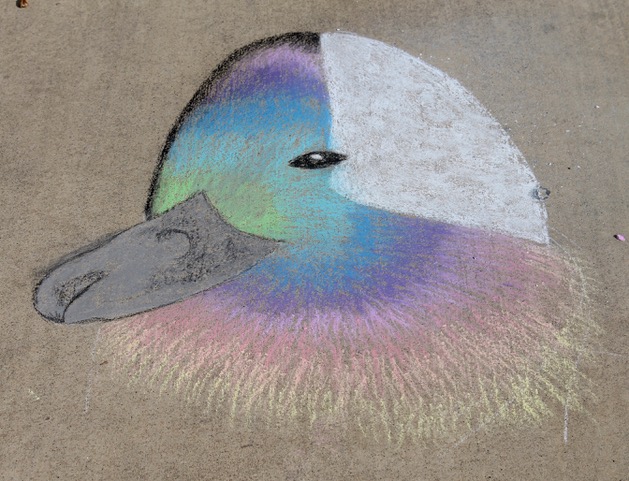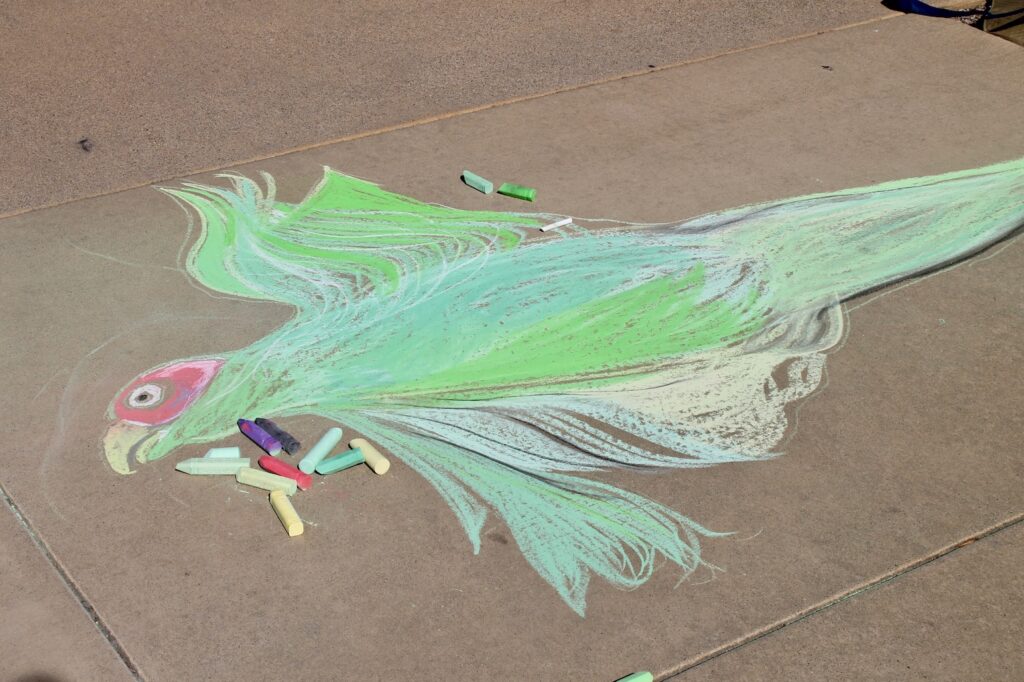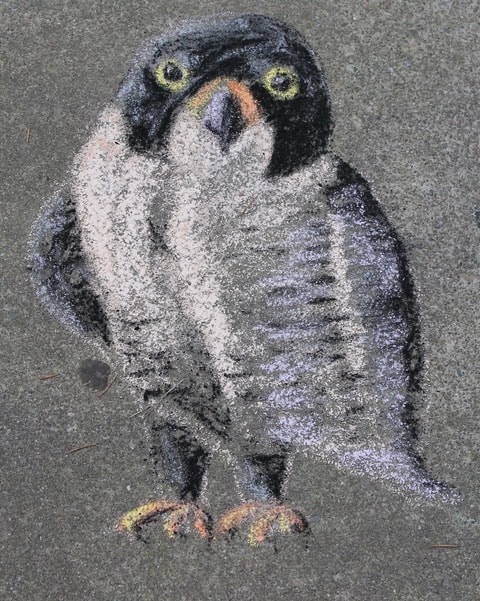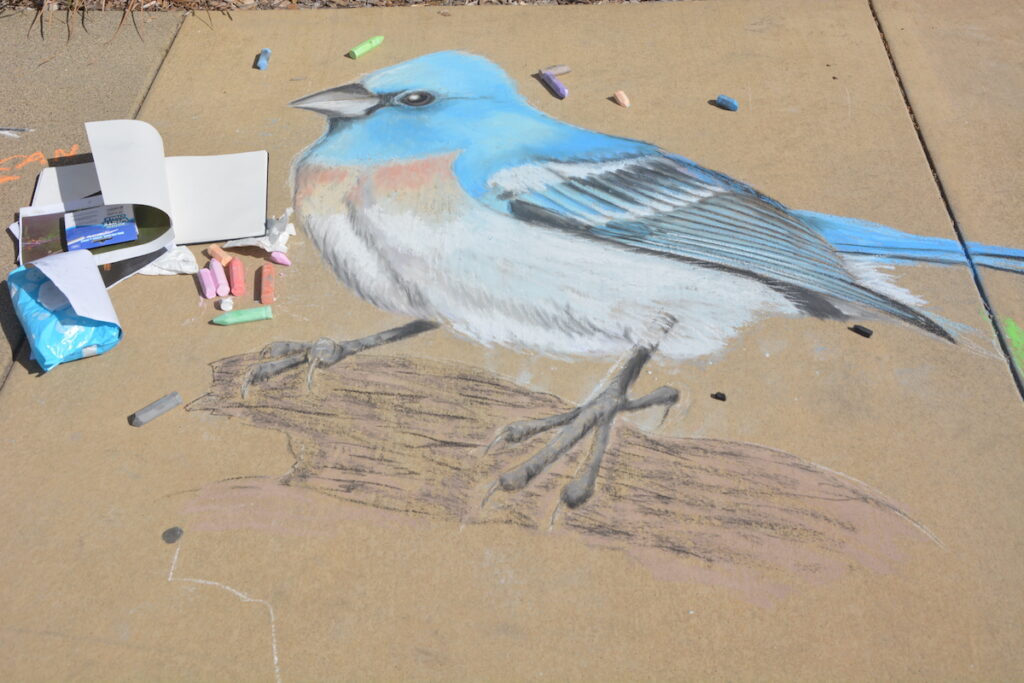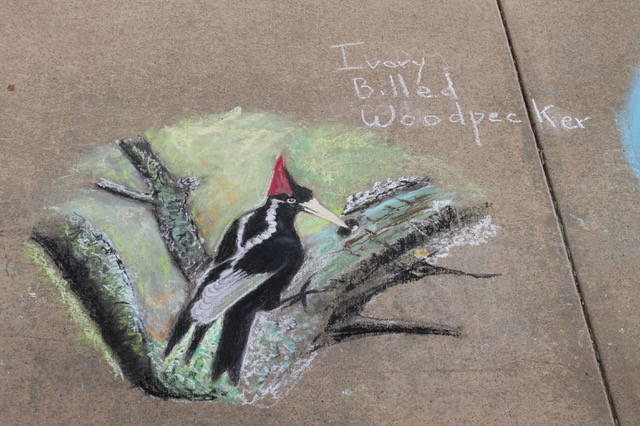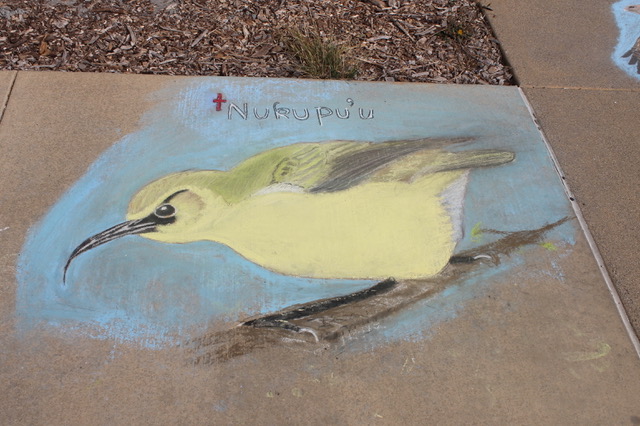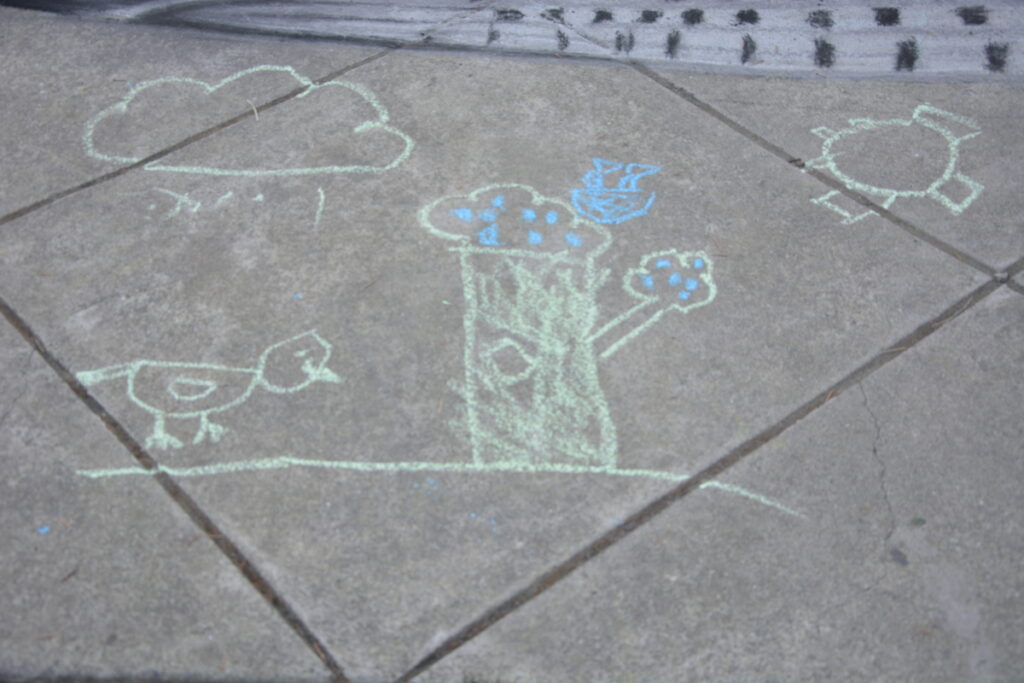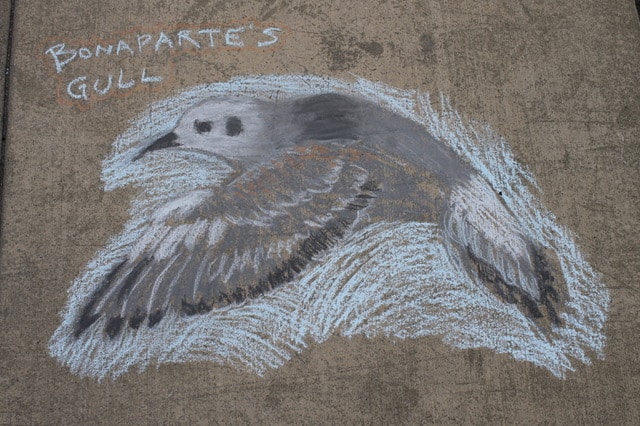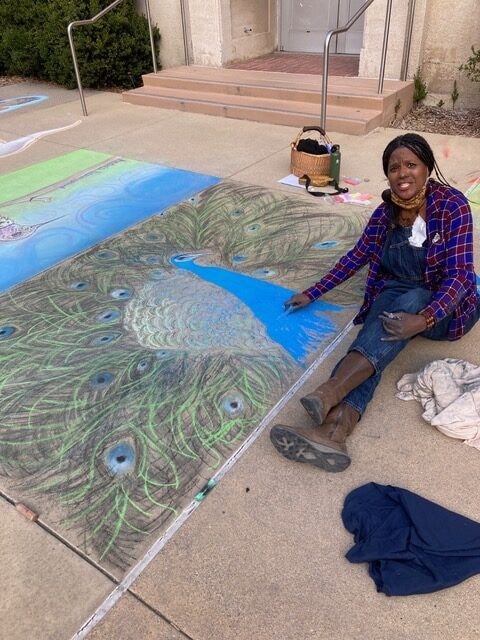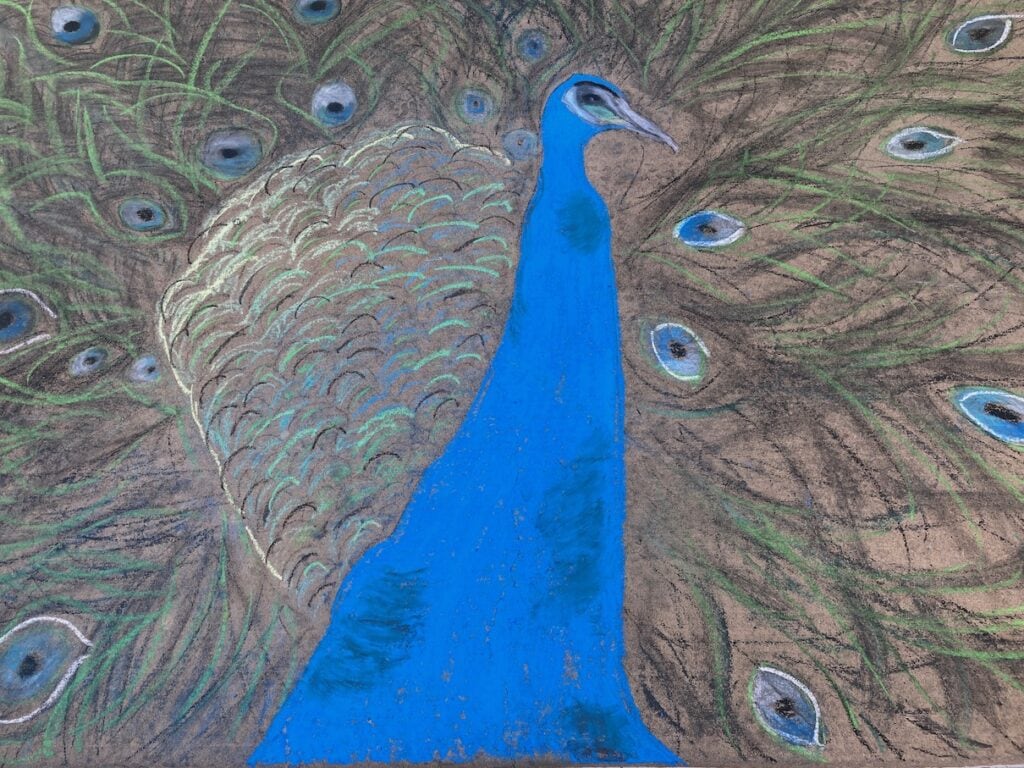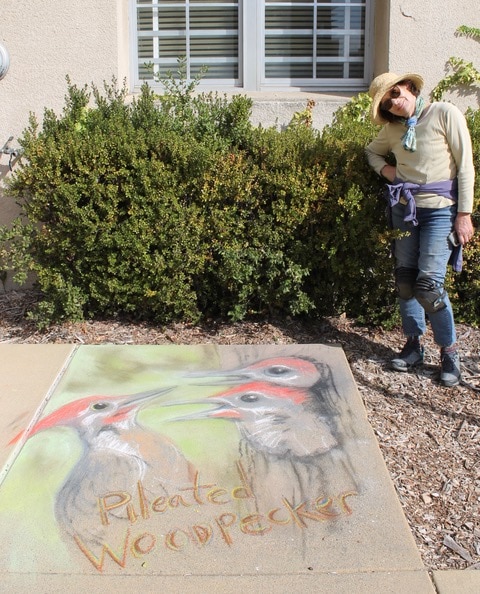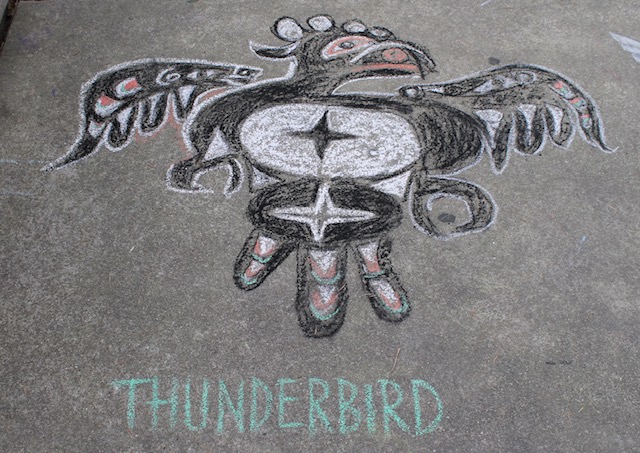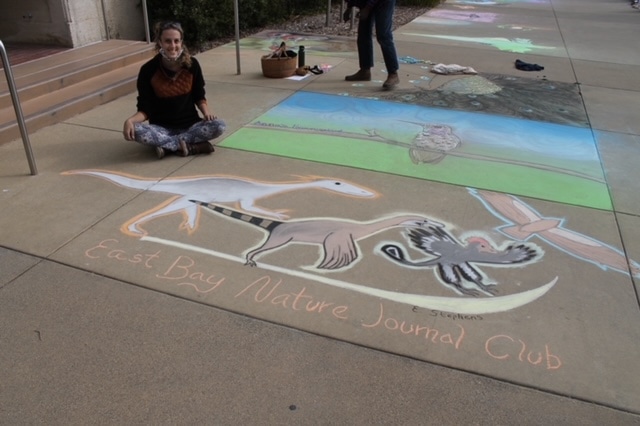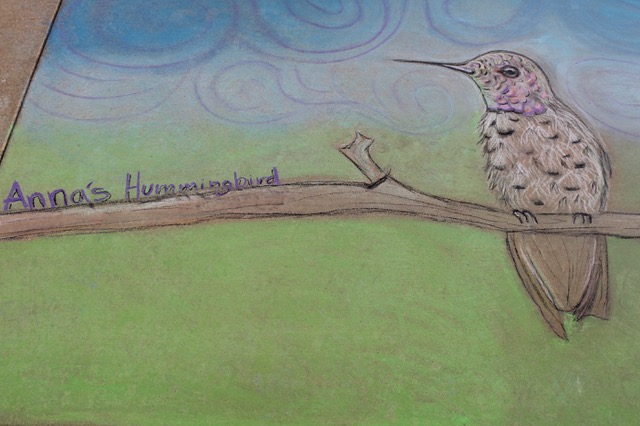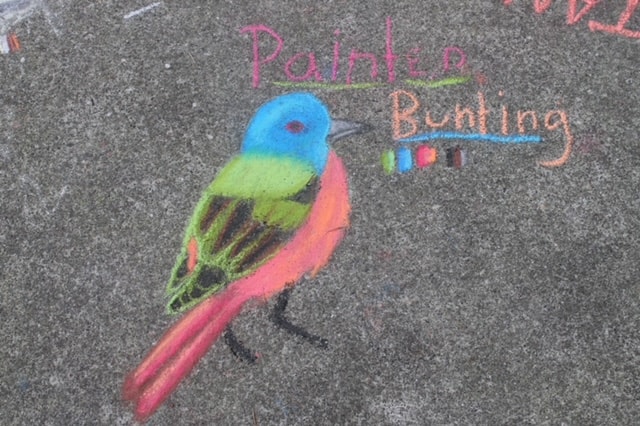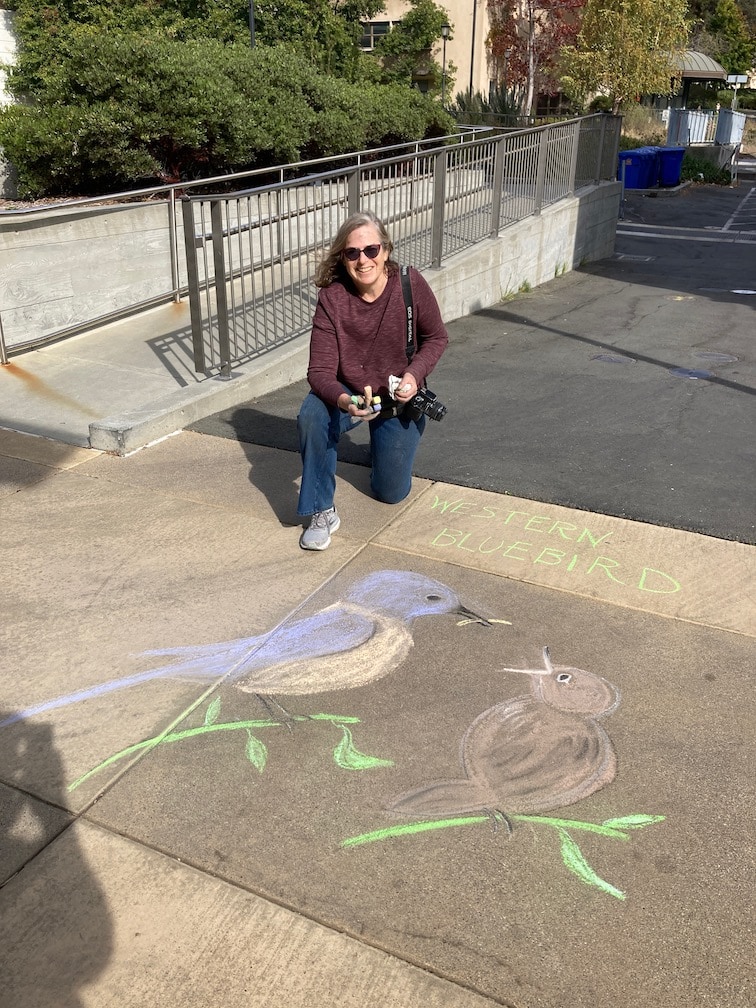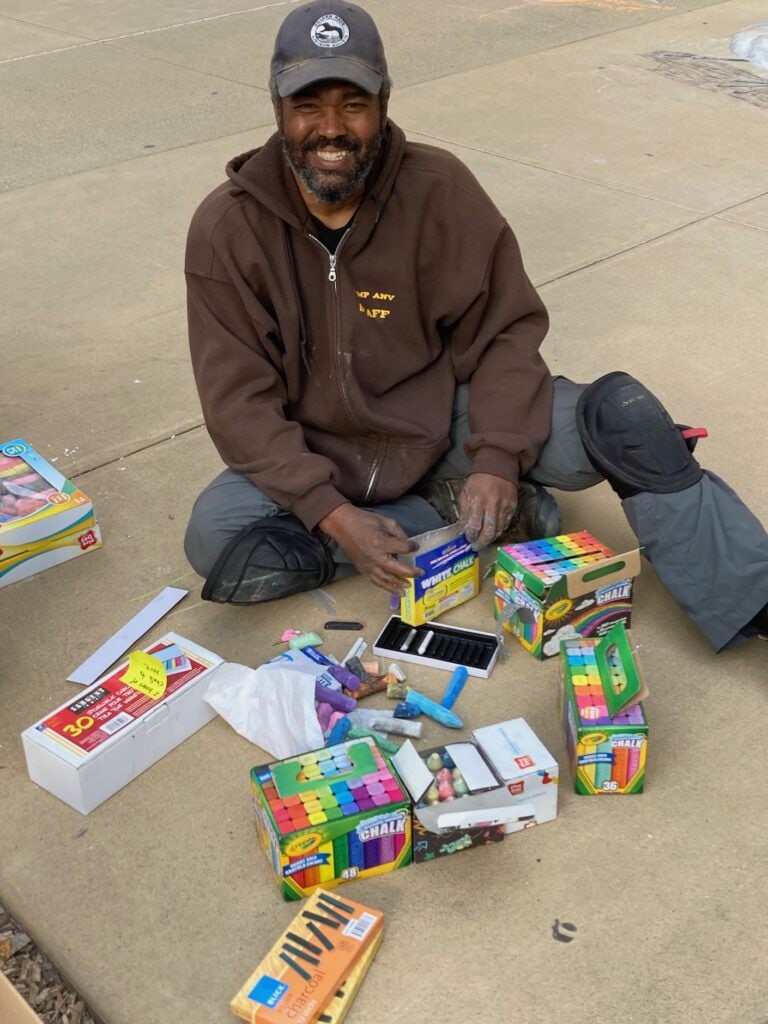 Photos By Ilana DeBare and Ryan Nakano.