By Mark Rauzon
What does it mean to take direct action to save seabirds? Pulling weeds? Poisoning ants? Trapping rats? Killing cats? How far would you go?
I had the chance to plumb the depths of these actions when I worked for the U.S. Fish and Wildlife Service in Hawaii. As a young graduate student in 1982, I was attending the University of Hawaii while working for the USFWS when an opportunity came my way — to voyage to an equatorial desert island called Jarvis to eliminate feral cats from what was once a vast seabird colony. That event changed my life and started my career in the Pacific, one that has taken me over 30 years to experience, explore, and now explain.
Few people have ever heard of the flyspecks of land scattered across the vast Pacific that represent America's oceanic frontier. Who knows about Howland Island, the "ratoll" where Amelia Earhart was headed; or Baker Island where germ warfare testing took place; or Jarvis Island, the "catoll" on the equator?
Perhaps better known are the military bases of Wake Island and Johnston Atoll, and the Palmyra Atoll yacht harbor. But Uncle Sam had been sailing along the desolate isles of Oceania for centuries, far enough away to be out of sight, out of mind, where anything goes, and often did, only to be quickly forgotten. Each island has a hidden history, a secret story to tell, and an ecological lesson to teach. My new book — Isles of Amnesia: The History, Geography, and Restoration of America's Forgotten Pacific Islands — is a summary of these stories, lessons, and forgotten tales.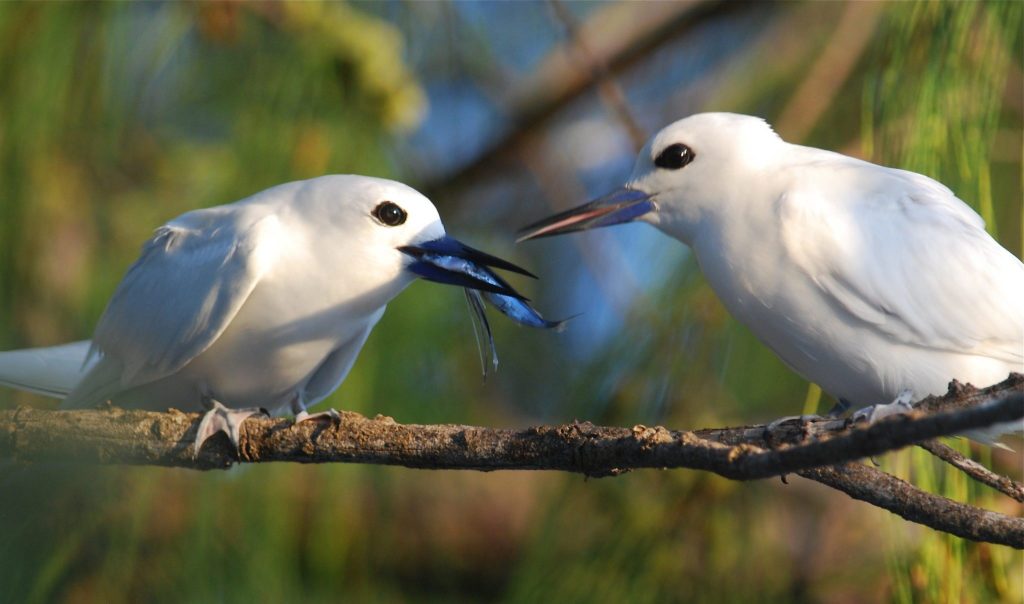 My experiences coincided with the development of island conservation as a field of study. From my cat eradication days at Jarvis during the great El Niño of 1982-83, I witnessed the recovery of the island from a colony where seven species clung to existence, to a place of 14 breeding seabird species and the largest colony of seabirds in the tropical Pacific. The gratification of seeing direct action "make" new birds inspired me to continue, and I went on to lead and advocate for other eradication efforts. Over the decades, the field developed through successes and failures to a point where vast acreages are today cleared of invasive animals via helicopter poisoning campaigns.
In the course of my work on Pacific Island conservation, I uncovered hidden American histories like germ warfare testing. When I first began surveying seabirds 30 years ago, I'd heard a vague rumor about the "Pacific Project," involving germ warfare research in the remote Pacific. No one seemed to know much about it, where it occurred or who was involved. When I contracted tick-induced fever, I decided to run down the rumors and see if germ warfare testing could be the cause of my infection. I knew next to nothing about bird ticks, lice, mites, and their germs, but I would soon know more than I wanted.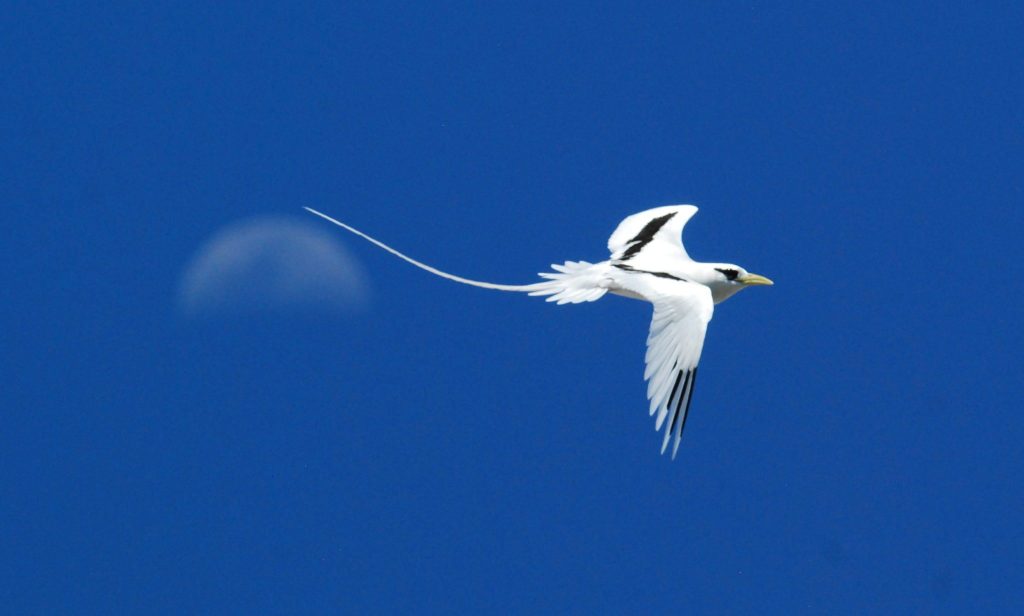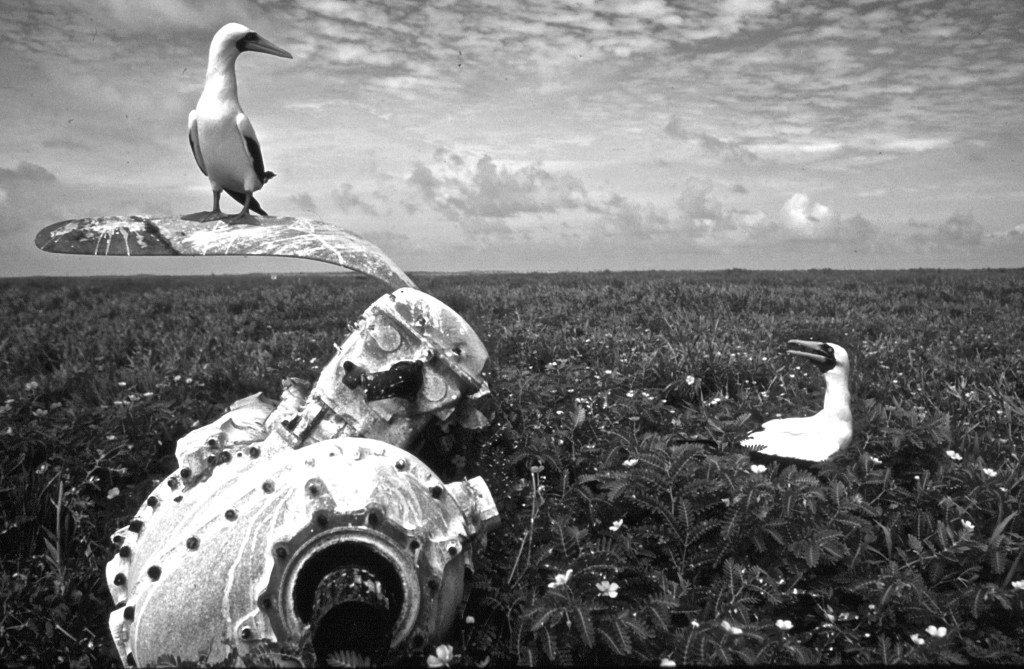 I learned that, unknowingly, Smithsonian biologists had helped delineate the biological weapon testing range. Some of the biologists included Bob Pyle (father of renowned Bay Area birder Peter Pyle), and Fred Sibley (father of David Allen Sibley, author of the best-selling bird guide), as well as others, who together built the foundation of modern marine bird and sea mammal research.
Their research identified two separate centers for seabird populations in the Central Pacific Ocean — the Hawaiian Islands, and the more southern Phoenix Island region, separated by the Intertropical Convergence Zone (the area where northeast and southeast trade winds meet, known by sailors as the doldrums).
Their findings provided a basis for the U.S. military to test germ warfare in the Phoenix Island area, knowing there was minimal risk that seabirds would carry potential diseases across the Convergence Zone to the human-populated regions of Hawaii.
I interviewed the sailors who did the dirty work and found a forgotten group of men left in the dark about the substances they encountered: It was classified material, after all. In June 2007, the Institute of Medicine determined that sailors who were exposed to biological and chemical agents and carcinogenic decontamination cleaners were no sicker than a control group of Vietnam veterans. The survivors were not surprised, since they had been dismissed for decades.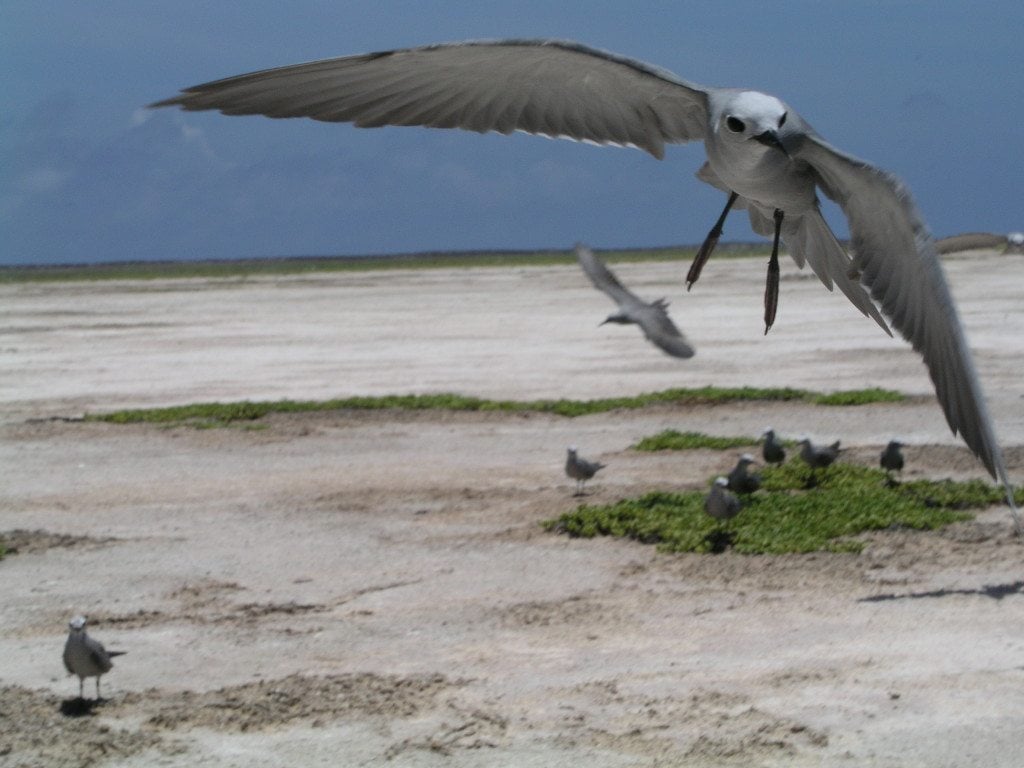 But look closely at Operation Magic Sword, a "biological carrier" experiment on Baker Island in 1965, and see the future drawn in the sand. Operation Magic Sword, a play on words referring to the proboscis of mosquitos, was designed to study the feasibility of using these insects to deliver disease. Today the Zika virus threatens to overwhelm the health care system… via the same mosquito species studied for warfare in the 60s.
I end my book with a return visit to Guam, which I initially surveyed in 1987 when brown tree snakes were first being identified as eco-villains. Returning in 2014, I found this Invasive Species Capitol beleaguered with new vectors like aphids and rhinoceros beetles, but the tree snake had been halted in its spread, and unique approaches designed to control it were showing promise.
In the end, American ingenuity in pest control and the creation of huge National Marine Monuments around these islands show our commitment to preserving what we can of the original biodiversity. Even as climate change and sea level rise present new challenges to these ecosystems, we are taking a stand to protect the islands that gave America so much power and reach.
———————————–
Golden Gate Bird Alliance member Mark Rauzon is a professor of geography at Laney College and a board member of Friends of Sausal Creek. Click here to learn more about or purchase his new book, Isles of Amnesia, published by University of Hawaii Press.