New SF program to prevent residential bird collisions
By Ilana DeBare
San Francisco already has one of the country's first laws aimed at preventing bird-window collisions in new commercial buildings.
Now — with support from Golden Gate Bird Alliance — the city is taking aim at the problem of bird-window collisions in private residences too.
The City Planning Department is sponsoring a new, voluntary Bird-Friendly Monitoring and Certification Program  that will:
Recruit city residents to monitor the incidence of bird-window collisions around their home.
Help residents with large or hazardous windows to take steps to reduce the risk of collisions.
"We are especially interested in residential properties because this is generally the land use that is found near our parks and open spaces, and where we expect more birds," said Andrew Perry of the City Planning Department.
"So far, there hasn't been enough scientific data gathered on bird-window collisions in urban residential settings," said Cindy Margulis, Executive Director of Golden Gate Bird Alliance. "San Francisco's new program will allow people to contribute to our understanding of an important conservation issue by doing very simple things right in their own backyard."


San Francisco's new monitoring program is seeking participants — especially people living near parks or open spaces — who will check the exterior of their home for dead or injured birds at least once a week. Participants will input their findings on a city web site, allowing city planners to develop data on the location and frequency of bird-window collisions.
In return, participants will receive a decal certifying them as a "Bird-friendly Resident." They will be eligible for raffle prizes. More significantly, they can also seek city advice and subsidies in choosing a window treatment to decrease the risk of collisions.
Treatments to prevent collisions range from simple measures such as installing insect screens or hanging strings in front of large picture windows, to more sophisticated measures such as applying textured film over windows or completely replacing windows with fritted glass. The city will offer a limited number of subsidies to residents with hazardous windows larger than 24 square feet.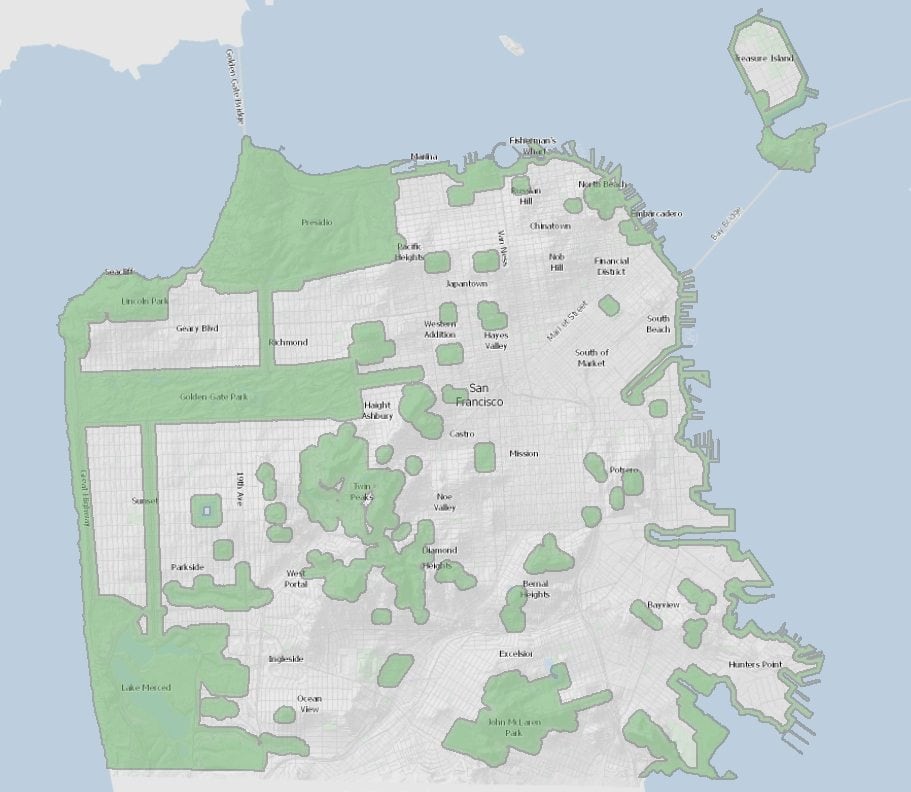 "We'll work with homeowners on a case by case basis," Perry said. "Because we're focused on the design and feel of buildings, we don't want to impose one treatment type for all buildings. We want homeowners to be completely satisfied and the character of neighborhoods to remain vibrant."
The Bird-Friendly Monitoring and Certification Program is being launched to coincide with the start of fall migration season, which runs roughly from August 15 through November 30.
Large windows are a hazard for birds because they don't perceive clear glass, especially when it reflects vegetation or sky. Researchers estimate that between 100 million and 1 billion birds die in window collisions each year in North America. The risk is particularly high during fall and spring migration season, when over 200 visiting species pass through the Bay Area.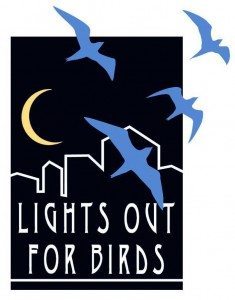 Golden Gate Bird Alliance worked with the city to develop its landmark Standards for Bird-Safe Buildings, which were passed by the Board of Supervisors in 2011 and primarily focus on new and retrofitted commercial development.
GGBA also partners with the city on the semi-annual Lights Out for Birds education campaign, encouraging building owners and tenants to dim lights at night during migration season. Since many birds navigate at night by the stars, large masses of bright urban lights can disorient them, draw them off track, and lead to deadly window collisions.
Want to learn more about becoming a bird monitor at your San Francisco home?
It's fast and easy — just requires walking around the outside of your home once a week. Contact Andrew Perry at the SF Planning Department at andrew.perry@sfgov.org or (415) 575-9017. Or click on SF Bird-Friendly Certification to download a flyer on the program.
Want to help save birds' lives through Lights Out for Birds?
Turn off workplace lights from dusk until dawn. If working late, draw the blinds or use task lighting such as a desk lamp rather than overhead lights. Talk to your building manager about installing timers or motion-detecting light switches. Share Lights Out information with the maintenance crew for your building.
Download and share our
Lights Out Fact Sheet
Lights Out poster
See www.goldengatebirdalliance.org/lightsout for more information, including links for rebates for timers and motion-detecting switches.  Lights Out saves energy and money as well as birds' lives!