Gifts of stocks and securities
You can also choose to support Golden Gate Bird Alliance through donations of appreciated stocks, jewelry, and real estate and other valuable property, and receive substantial tax reductions.  You can also make donations from your retirement accounts.  Please consult your tax advisor to calculate your personal benefits.  If you would like more information on how to donate, please contact contact GGBA Executive Director Glenn Phillips at gphillips@goldengatebirds.org.
Matching gifts
Many employers, as part of their employee benefits package, will match donations made by employees to charitable organizations. Check with your personnel office to see whether your company has a matching gift program. If it does, your gift to protect the environment could have twice the impact.  Please inform your HR office that you are making a donation to Golden Gate Bird Alliance and they will provide the necessary paperwork to double or even triple your gift!
Leave a Legacy for Birds
Make a lasting difference for Bay Area birds by including Golden Gate Bird Alliance in your will or estate. Speak with your financial advisor or lawyer, or contact GGBA Executive Director Glenn Phillips at gphillips@goldengatebirds.org.
Corporate Workplace Campaigns
Through our corporate volunteer opportunities you can choose to partner with Golden Gate Bird Alliance at one of our 8 critical Bay Area restoration sites and we will help you create positive experiences for your company, your employees and your community. For over a century Golden Gate Bird Alliance has been teaching people to care about birds and the environment. We would love the opportunity to bring that expertise to your company. We know that every corporation is unique, if you are looking to make an impact we will work with you to create an opportunity that meets your company's needs. Contact Noreen Weeden at NWeeden@goldengatebirdalliance.org to explore partnership possibilities.
Thank you to our current habitat restoration partners
Salesforce.org
NerdWallet
Donate your old car
Put your old Honda to work for hawks, or put your Ford to work for flycatchers. You can donate your old car to Golden Gate Bird Alliance whether it's running or not. You'll receive a tax deduction. And GGBA will get funds for its important conservation and eco-education work. For information, contact GGBA Office Manager Monica Moore at mmoore@goldengatebirdalliance.org. Details are also available on the web site of V-DAC, Vehicle Donation to Any Charity.
Support GGBA while you shop
Programs like Giving Assistant allow you to designate a nonprofit when you shop online. That nonprofit receives a small payment every time you make a purchase through their portal. We encourage you to designate Golden Gate Bird Alliance as your beneficiary if you choose to shop this way.
Use Giving Assistant to save money and support Golden Gate Bird Alliance Inc.Shop. Earn. Donate to Golden Gate Bird Alliance Inc.. 1800+ participating stores including Kohl's & Home Depot
Use a real estate transaction to benefit GGBA – at no cost to you
The next time you decide to sell a property, you can also help Golden Gate Bird Alliance protect birds and their habitat. We are working with My Broker Donates in a unique partnership in which participating real estate agents donate 15 percent of their commission to GGBA. There is no cost to the homeowner.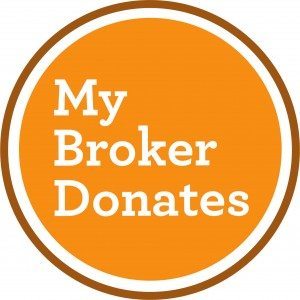 How big are those donations? A $500,000 home yields a donation of more than $2,000, which we can use in our work to protect native bird species and their habitats.
Please consider contacting My Broker Donates at http://mybrokerdonates.com/home-buyer-or-seller/golden-gate-audubon before you hire a real estate agent. My Broker Donates will connect you with a participating agent in your area, and Golden Gate Bird Alliance — and the Bay Area's birds — will benefit.