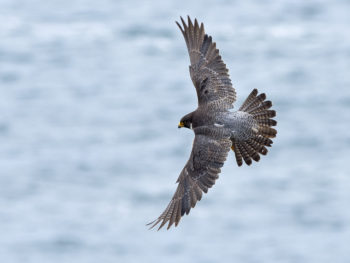 Open Position for Executive Director
GGAS is seeking an engaged, mission-oriented Executive Director to work in collaboration with the Board, its small, talented staff, and incredible volunteers to manage, nurture, and grow its programs designed to support a community of Bay Area conservationists and bird enthusiasts of all ages and backgrounds. 
To learn more about this job position, please click here.
You can also click here to apply directly for the job.
Please help us by spreading the word to anyone you may know who meets our qualification requirements.
Photo of Peregrine Falcon by Doug Mosher