Bring the beauty of birds into your home—while helping artists and Bay Area wildlife— through GGAS's second online bird art sale of 2020!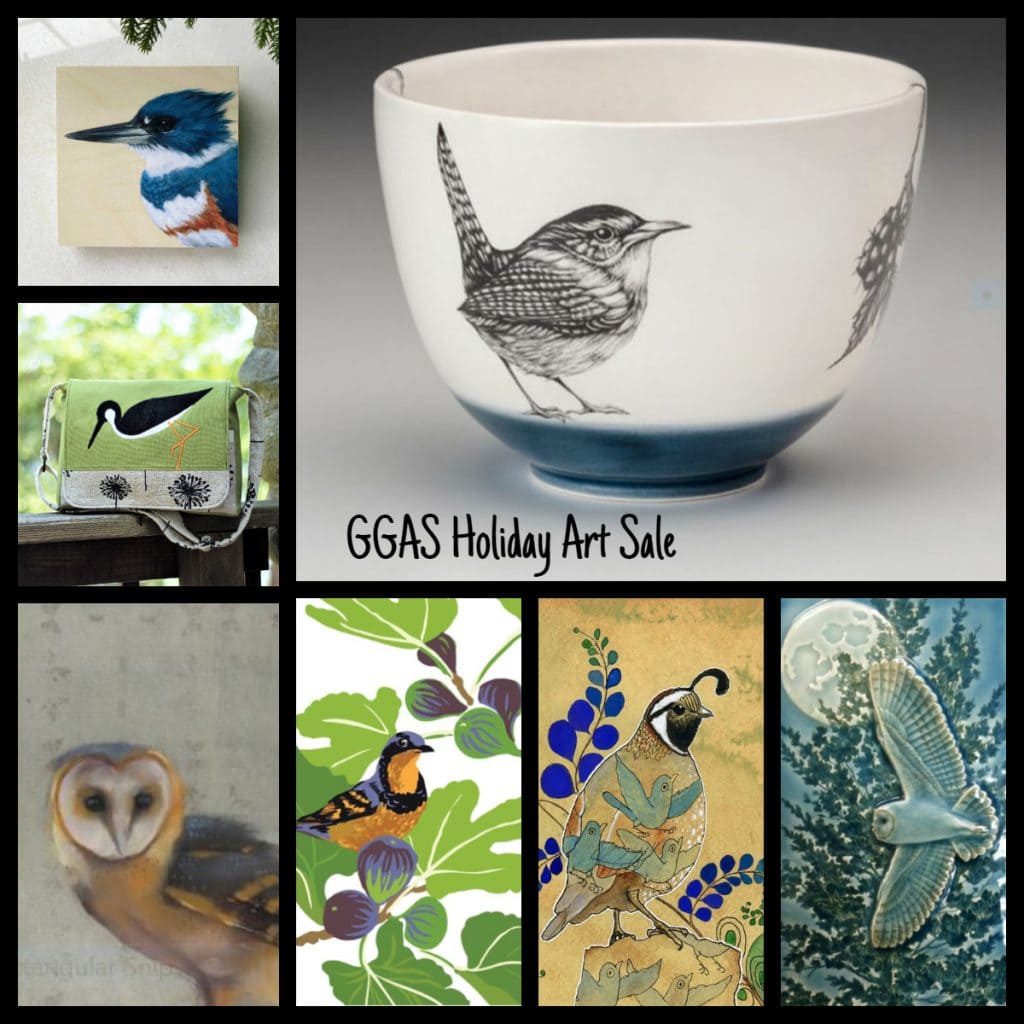 Shop for beautiful bird themed art from October 18th through November 1st on our new website. The sale opens at 9 am on October 18th and closes at 9 pm on November 1st. 
This sale will help talented artists and will also assist GGAS's fundraising efforts for critical programs, like Eco-Education and habitat restoration projects. GGAS is proud to split the proceeds of this sale 50/50 with artists.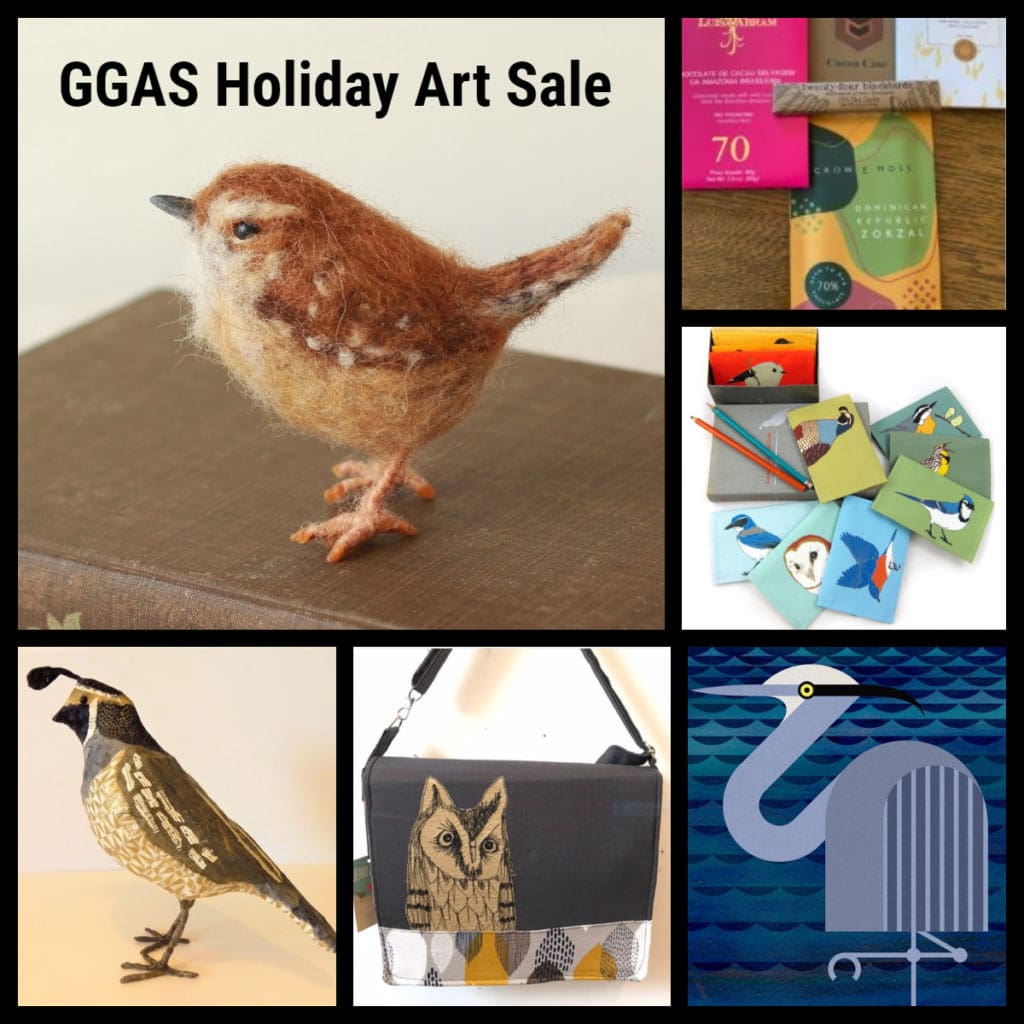 The sale offers unique items for all tastes and budgets, from giclee prints to handmade toddler clothing to potholders, paintings, ceramic mugs, and more. Each item will have a bird on it, too! You'll be able to see more information on our website, once our upgraded version goes live during the first week of October.
Please help by spreading the word about the sale to your family, friends, birding buddies, and other loved ones… and mark your calendar to start shopping on Sunday, October 18th!