Southeastern Utah—part of the Colorado Plateau—is a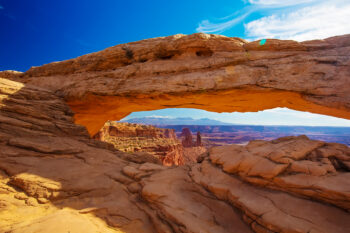 geological wonderland. The layers of red rock here have been carved into a wild assortment of amazing landscapes. On this tour, we'll visit three national parks: Arches, Canyonlands, and Capitol Reef. You'll learn how the awe-inspiring canyons, cliffs, arches, and sandstone towers of this region formed over millions of years. Each day, we'll take short walks and easy hikes to see geologic formations up close. Besides geology, we'll focus on looking for birds, other wildlife, and interesting plants. Over all, we'll have an enriching experience learning about the ecological connections of this special place.
If you are interested in this trip, please contact Dawn first at travelprogram@goldengatebirdalliance.org.  She will put you in contact with Wild Latitudes.