Birding for everyone fellowship
Register for Our annual Christmas Bird Counts!
volunteer & Restore Bird Habitat
Birding for everyone fellowship
Register for Our annual Christmas Bird Counts!
volunteer & Restore Bird Habitat
We have a new name!
Golden Gate Bird Alliance
On Thursday, August 17 our members voted in favor of changing our name from Golden Gate Audubon to Golden Gate Bird Alliance! Learn more about our new name and the steps we took to make the change HERE
check out our next speaker
For the Love Of Sparrows

Presented by Ed Harper and Ed Pandolfino

Date: January 18, 2024

Location: Google Community Space (San Francisco) and Zoom

If you still think of sparrows as LBJs (little brown jobs); skulky little drab guys, hard to identify, and generally unexciting…prepare to have your world rocked! The two Eds will take you on a journey through the world of sparrows to reveal the subtle beauty of their plumage and their songs. Along the way, you may pick up some useful ID tips and learn about the unparalleled variety of sparrow song composition.
News
In 2021, Golden Gate Bird Alliance and its allies successfully advocated to save the Alameda-Tesla property (Tesla Park) from off-road vehicle use. Now we need your help to convince the California State Parks Department to classify Tesla Park as a Reserve. Classifying the 3,100 acre site as a Reserve will ensure the parks department prioritizes…
From our Blog
By Sharol Nelson-Embry and Linda Carloni Last night was a win for the birds as the Alameda City Council voted four-to-one in favor of offering the maximum amount of wildlife habitat at "a "De-Pave Park", a planned nature park on a section of the former Naval Air Station, now called Alameda Point. At least seven…
Field Trips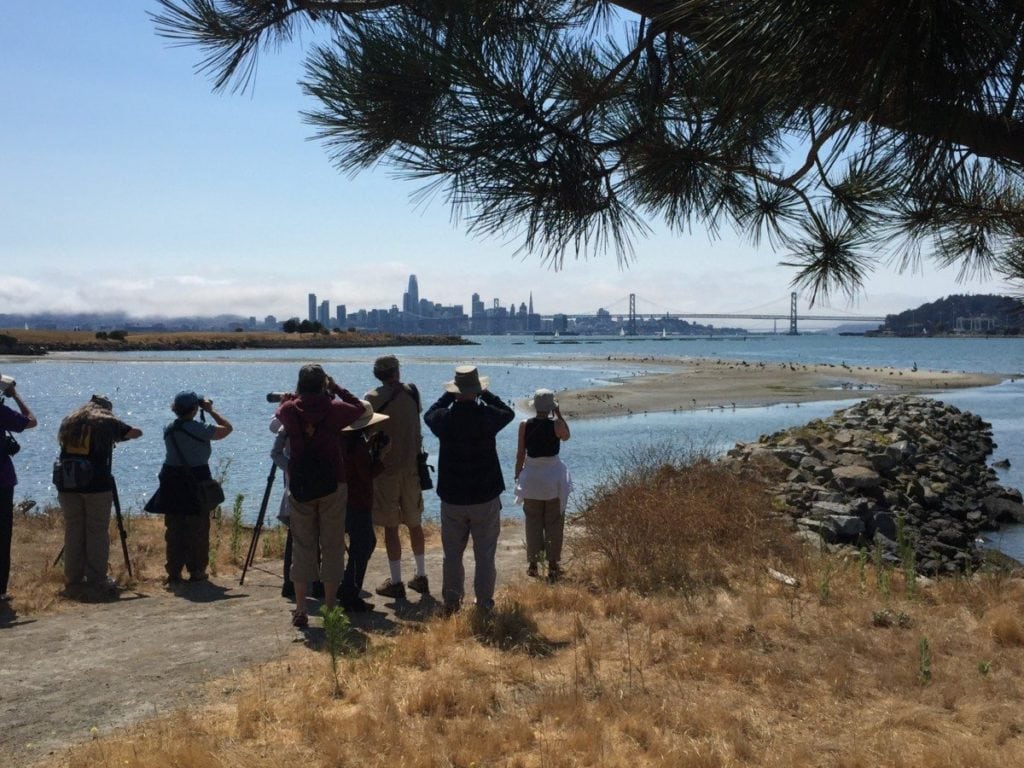 Join a Field Trip
Join one of the 150+ free bird walks we offer each year! Learn about Bay Area birds and explore the shorelines, meadows, and woods they need to survive. Beginners welcome: See our calendar of upcoming Field Trips. Or join an expert-led birding trip to other regions and continents through our Travel with GGBA program.
Join our community
Golden Gate Bird Alliance's vibrant organization is comprised of dedicated members, volunteers, and donors who are committed to protecting local birds, wildlife and people. We invite you to join our community today.