Birdathon 2015 – successful and fun!
By Ilana DeBare
We won't beat around the bush with the good news. Birdathon 2015 not only hit its goal of raising $50,000 — we soared past it and raised slightly over $60,000!
Along the way, Golden Gate Bird Alliance members and friends had some memorable and inspiring birding experiences — everything from witnessing hummingbird banding at Point Blue's field station in Bolinas, to sighting California Condors along the Big Sur coast.
Over the next couple of weeks, we'll run blog posts about some of the Birdathon trips that took place during April. Meanwhile, here's a summary:
Birdathon 2015 by the numbers:
25 guided birding trips
200+ participants
600 donations (and they're still trickling in!)
63 participants who raised money from friends
11 participants who raised over $1,000
Over $60,000 raised for GGBA's conservation and environmental education programs! That includes donations we made to some of our partner conservation groups that co-hosted Birdathon trips — Ventana Wildlife Society, East Bay Regional Park District, Santa Clara Valley Audubon Society, and Point Blue.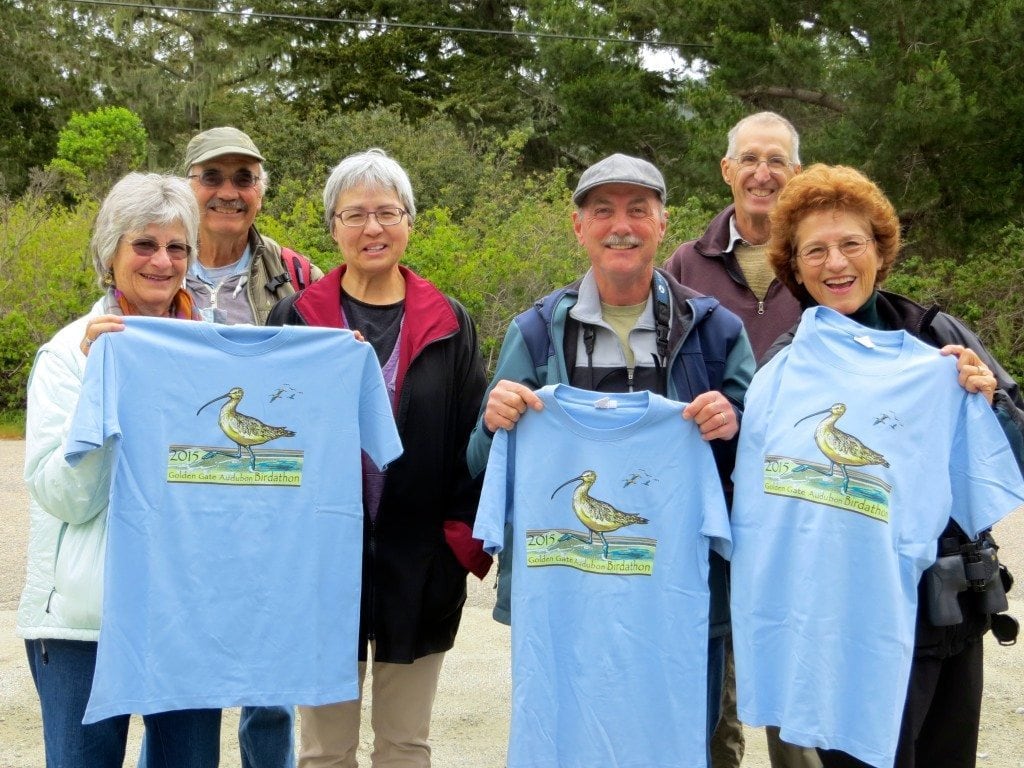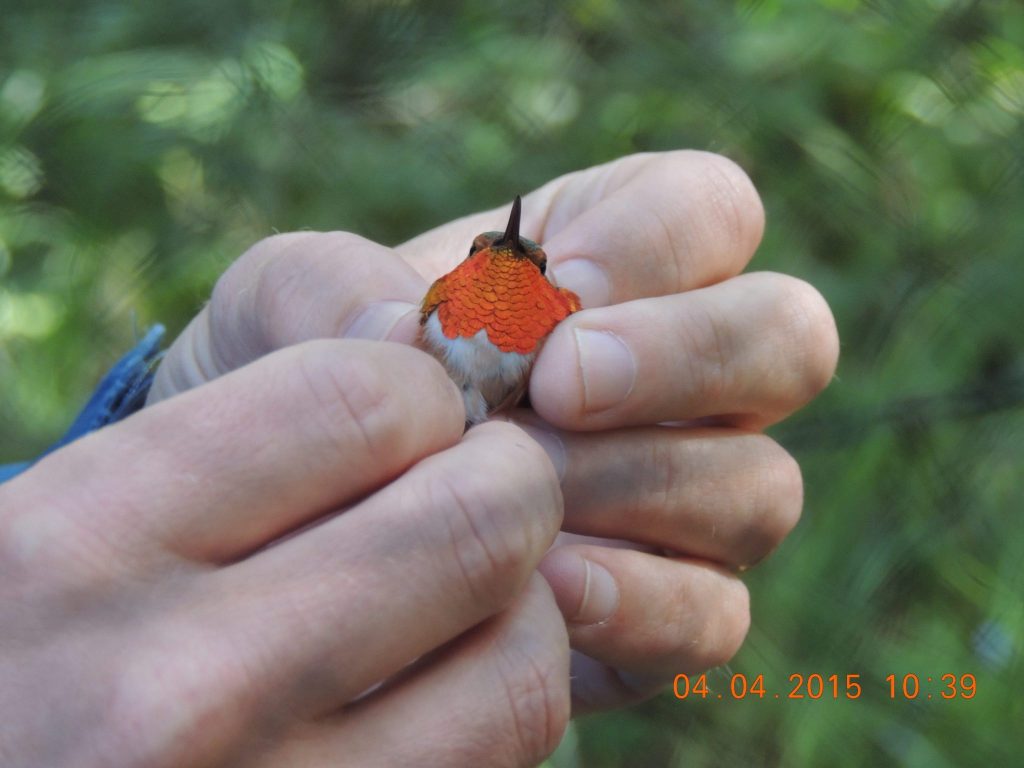 None of this would have been possible without YOU… donors, trip participants, fundraisers, field trip leaders, corporate sponsors, and Birdathon organizers/volunteers.  We thank you and, more importantly, the birds of the Bay Area thank you.
The month of fun Birdathon events culminated last Sunday, when about 100 GGBA members and friends gathered for the Birdathon Awards Celebration at the stunning Oakland Hills home of board member Alan Harper and his wife Carol Baird.
We announced the following Birdathon award winners:
Birding Awards
Most species sighted in Six Hours
1st place – Glen Tepke, whose team found 104 species in Oakland in pouring rain, and renamed themselves the Soggy Sloggers.
2nd place – Bruce Mast's Sonoma County team, which found 93 species along the Sonoma coast.
3rd place – Dan and Joan Murphy and Murphy's MOB, which found 73 species on the Peninsula.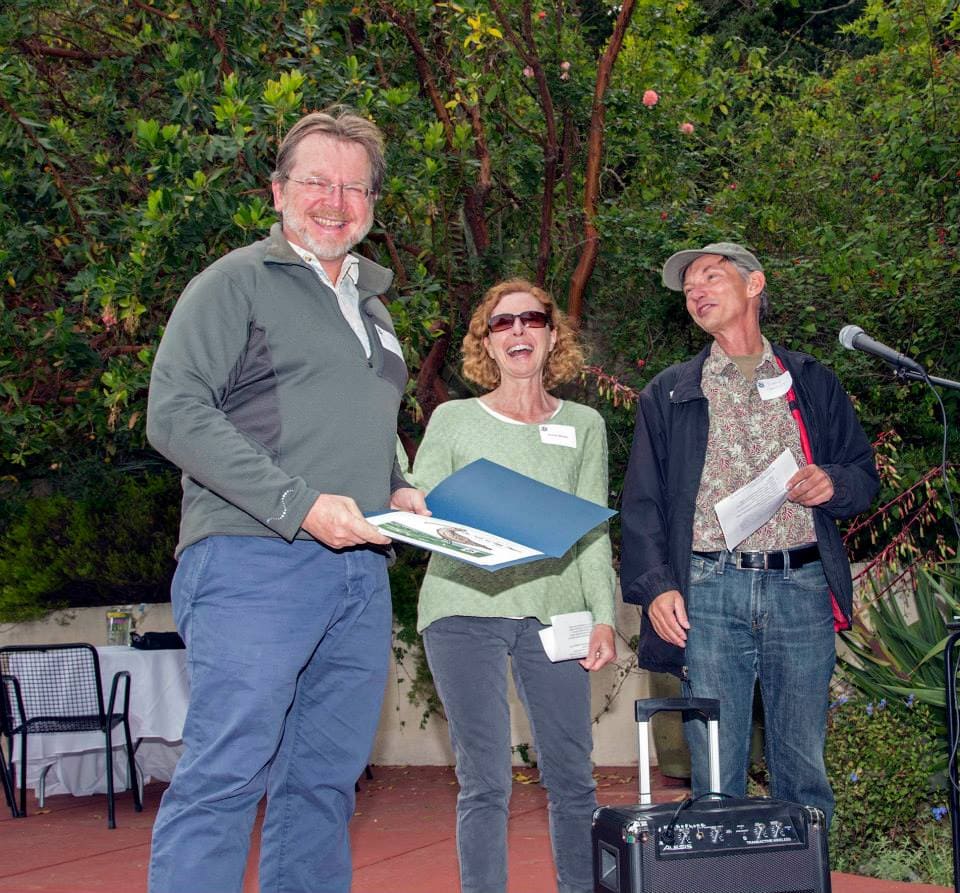 Most species sighted in 24 Hours
1st place – Bob Power, who with Eli Gross found 159 species in Alameda County.
2nd place – Dave Riensche, whose team found 146 species in the East Bay Regional Parks.
3rd place – Bob Toleno, Juli Chamberlin, and the City Shearwaters, who found 129 species in San Francisco.
Best Bird
Alan Hopkins – Harlequin Duck in San Francisco, during his self-guided "Big Walk" aimed at finding 100 species within asking distance of his home. (You can read about Alan's Birdathon walk in the San Francisco Chronicle.)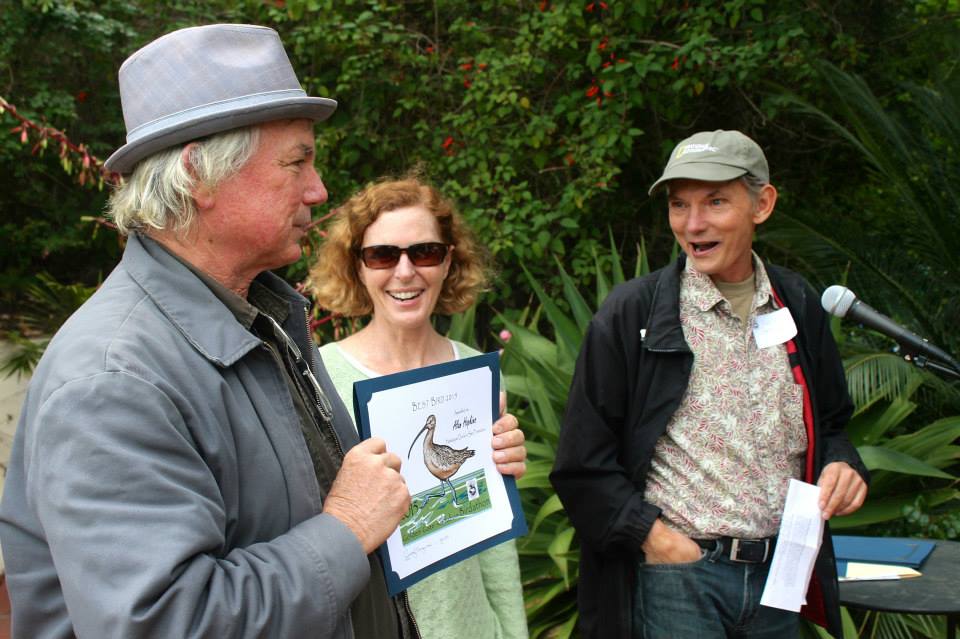 Fundraising Awards
1st place — Dan Harris ($2,526 — from 67 separate donors!), wins two nights at an ocean-view vacation home in Bolinas.
2nd place — Anne Leong ($2,125), wins two nights at Costanoa Eco-resort and Lodge.
3rd place — Chris and Gary Bard ($2,075), win two nights at a vacation home at Northstar at Tahoe.
4th place — Jane Hart ($1,700), wins two nights and a monthlong membership at Sierra Hot Springs resort.
5th place — Carolyn McMillan ($1,550), wins one night at the Joshua Inn B&B in Hollister near Pinnacles National Park.
6th place — Daryl Anne Goldman and Jeannette Nichols ($1,350), win brunch for two at the Cliff House.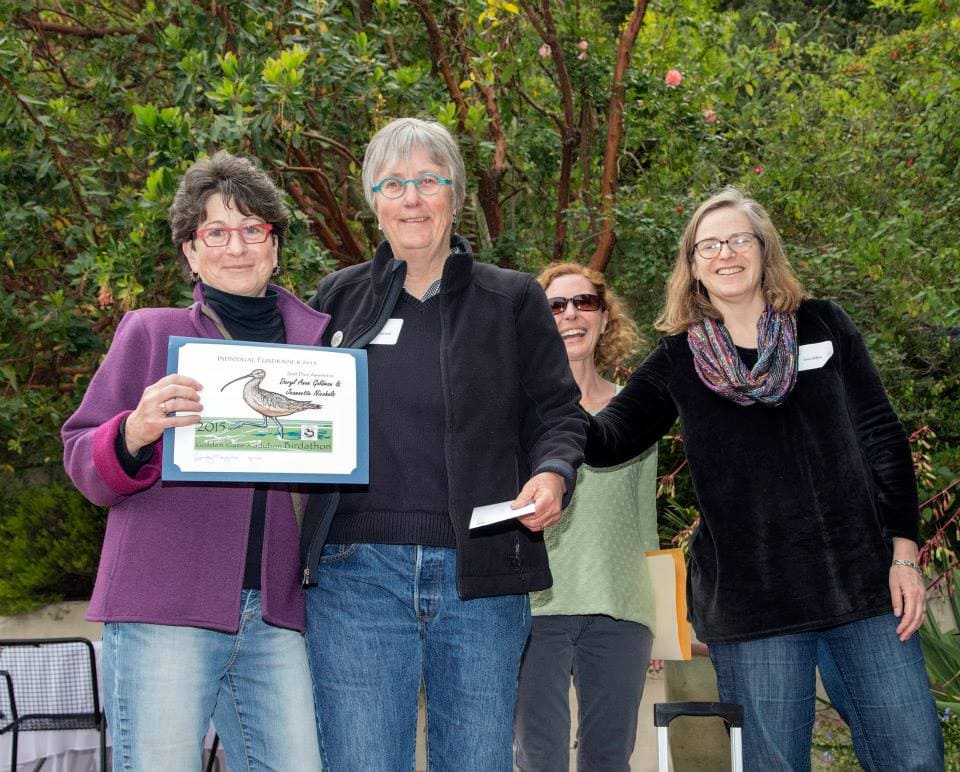 But you didn't have to be a winner to have fun at the Birdathon Awards Celebration.
Everyone enjoyed visiting with the live Eurasian Eagle-Owl and leucistic Red-tailed Hawk from Native Bird Connections; trying out binoculars and scopes provided by Woodland Hills Camera & Telescopes; viewing bird art by Maggie Hurley; listening to live harp music by Portia Diwa and her students; and nibbling on appetizers by Zella's Soulful Kitchen and cookies by GGBA volunteers.  And some lucky attendees went home with raffle prizes such as a pelagic trip from Alvaro's Adventures and gift certificates from Sports Basement, Pet Food Express, and Sloat Garden Center.
You can view a lot more photos from the Celebration on our Facebook page!
Special thanks to our Birdathon beverage donors — Robert Young Estate Winery, Hawkes Wines, Rock Wall Wine Co., Linden Street Brewery, and Birds & Beans bird-friendly coffee donated by Maureen Lahiff.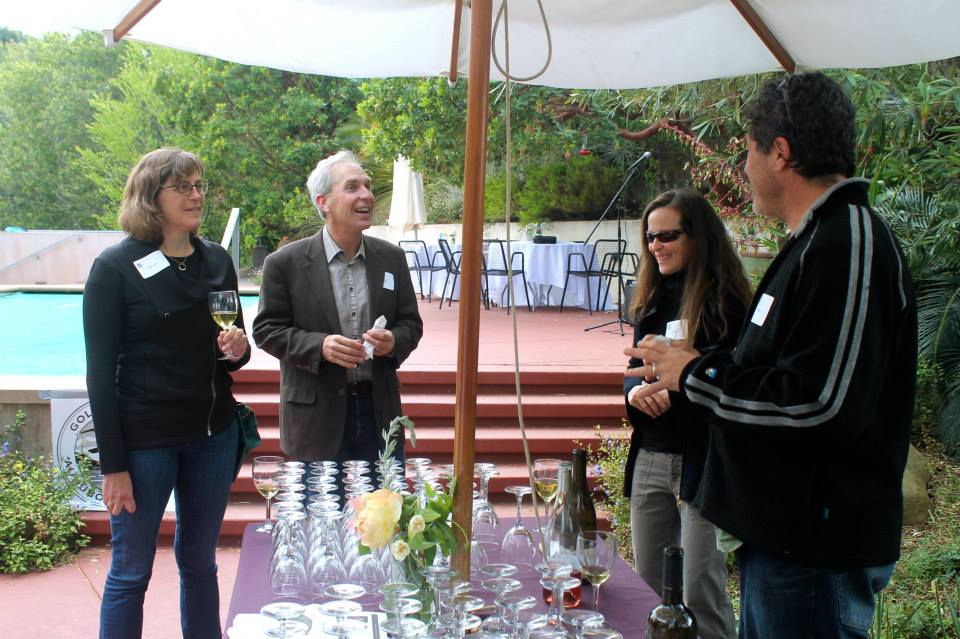 Everyone went home with party favors — bird seed donated by Alpha Pet Supply/Wild Bird's Nest in Albany, and fair-trade chocolate donated by Alter Eco Foods in San Francisco.
Birdathon Corporate Sponsors
Finally, we could never have had such a successful Birdathon without support from our corporate sponsors. These businesses truly understand the importance of protecting wildlife and habitat. Several of them provide volunteers and other support throughout the year for our habitat restoration work, as well as sponsoring Birdathon! Our deep thanks to:
Bronze Sponsors
Dolphin Charters
Farella Braun & Martell
Recology
SCS Global Services
Copper Sponsors
Emergency Management & Safety Solutions
Hanson Aggregates
LSA Associates
Lozeau Drury LLP
Woodland Hills Camera & Telescopes
—————————————–
Birdathon month may now be over… but the money raised will help protect Bay Area birds and their habitat throughout the coming year. And in a couple of months, the planning will start for Birdathon 2016!
Want to get involved? Join the Birdathon 2016 Planning Committee! Email Ilana at idebare@goldengatebirdalliance.org and help us organize next year's Birdathon trips, prizes, and celebration.