Mount Sutro Open Space Reserve: An Oasis in SF
By Whitney Grover
There's something magical about stepping off a concrete sidewalk and onto a dirt path. The claustrophobic buildings are replaced by comforting trees. Car alarms and ambulance sirens are replaced by singing robins and the soft chips of sparrows.  The Mount Sutro Open Space Reserve is one of these places, a green oasis in the heart of the cool grey city. But in truth, there's very little that is "natural" about what we see today on the Mountain. Jutting up to a 909 foot elevation, the Mountain is comprised mainly of chert, which you can see exposed in several areas along the trails. Before European settlers arrived, developing and foresting the area, the vegetation was likely native grasses and coastal scrub habitat. The enormous grassy hill was surely quite a sight, visible from far and wide.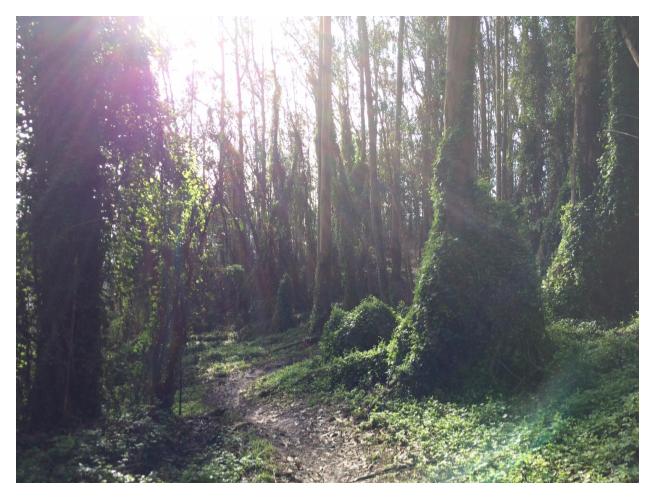 But today Mount Sutro is a forest, densely packed eucalyptus trees form a thick canopy. Invasive ivy and blackberry carpet the understory. Beginning in 1886, Adolf Sutro began foresting the area, he intended to use the fast growing Australian eucalyptus for lumber, but the particular variety turned out to be poor for logging. Over the decades, some of the trees were harvested, and the surrounding areas were cleared and developed. But the steep slopes of Mount Sutro were left with this foreign flora. Eventually, the land was acquired by the University of California, San Francisco (UCSF), whose Parnassus campus sits at the North foot of the Mountain.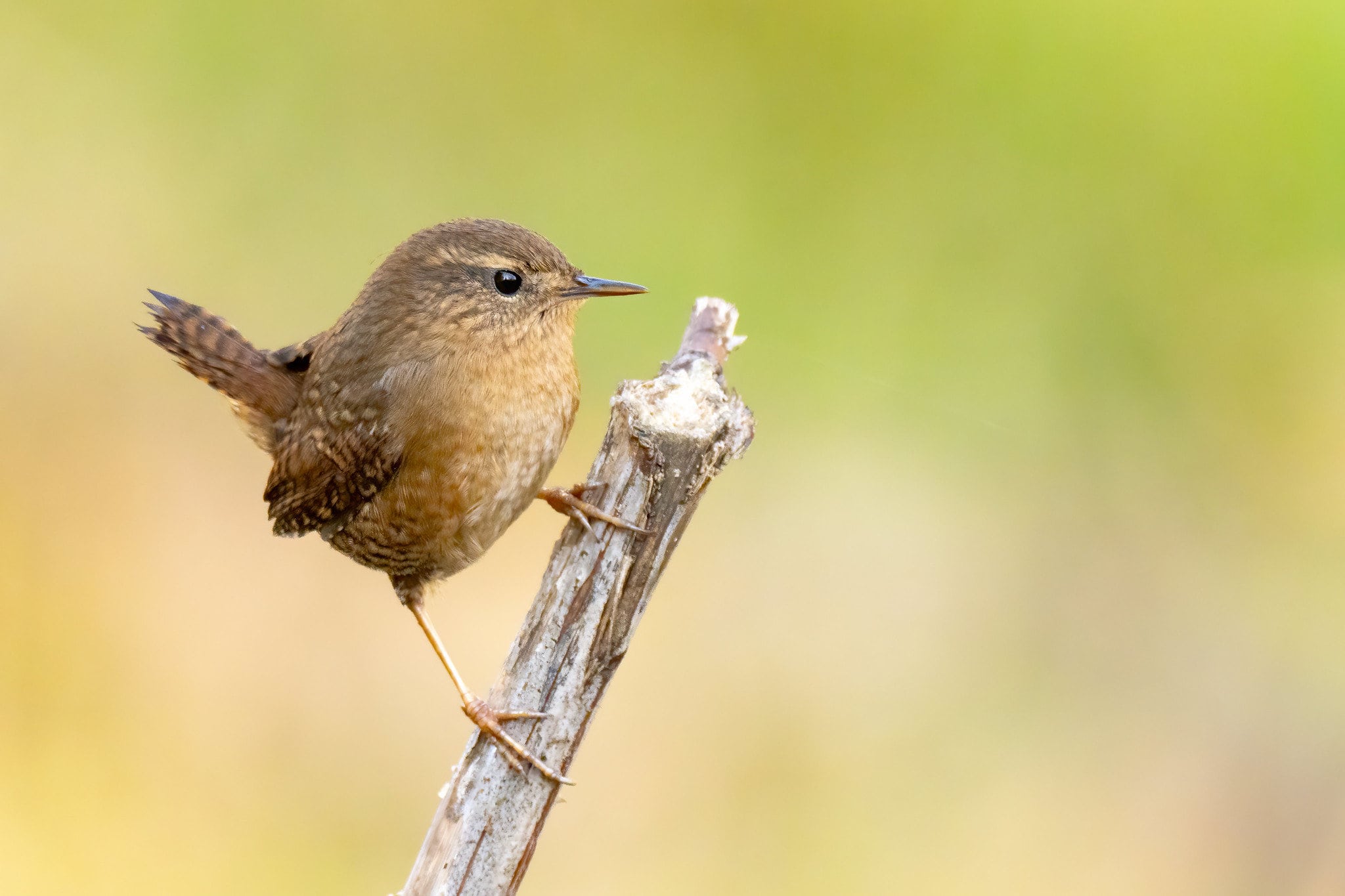 The birds we find on the Mountain today are ones you would expect in a forest habitat: Pacific Wren, Thrushes, Song Sparrow, Woodpeckers, Pygmy Nuthatches and Steller's Jays. Although the majority of the plants are invasive and non-native, there are at least 74 native plant species found throughout the Mountain including California bay laurel, several native fern species, red elderberry, poison oak, and others. In the early 2000s, the summit was restored to a native plant garden, funded by the Rotary club and executed by The Sutro Stewards. The Sutro Stewards work tirelessly to remove the invasive understory plants and replace them with natives. They run a native plant nursery, maintain the trails, and organize volunteers to these efforts.
And now a new chapter is unfolding.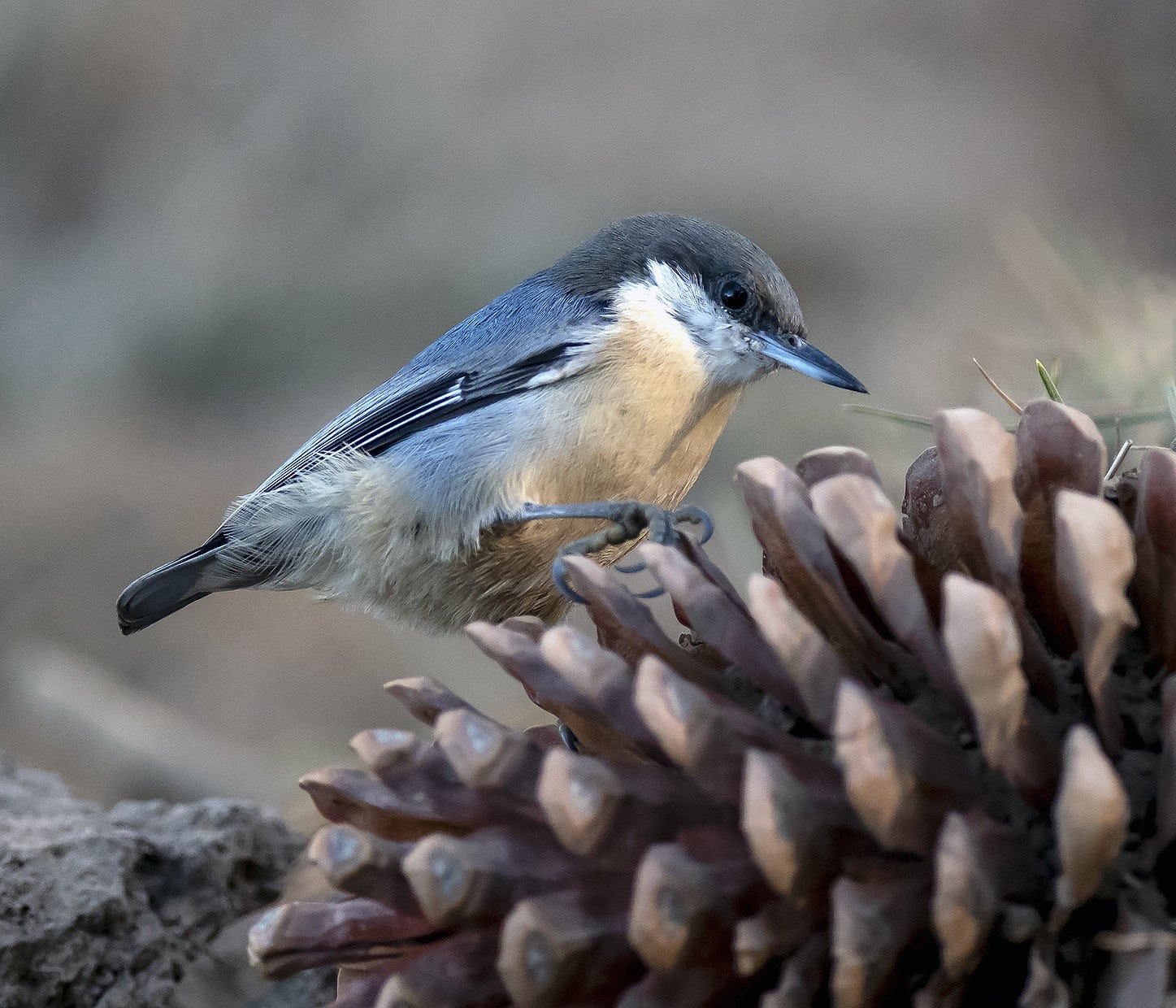 After a decade long process shaped by public comment, EIRs, committees of experts, and no shortage of drama, UCSF has published a Vegetative Management Plan which outlines a 20-year restoration plan for the Mountain. The work will be rolled out in multiple phases, but the basic plan involves removing the dead and dying eucalyptus, thinning the forest to a healthier density, and replacing some of the trees removed. The new trees will be a mix of 50% native trees and 50% eucalyptus varieties that are better suited to life in the Bay.
If you are a birder in the Bay Area you are surely familiar with the never ending eucalyptus debate. You may be thinking, "More eucalyptus! Why would they plant that?" Well, that goes back to the public comment and drama element of the decision making process, and I think I'll leave it there for the purposes of this post, but science tells us that native plants, due to their long evolutionary history, better support our native wildlife including insects, birds, etc.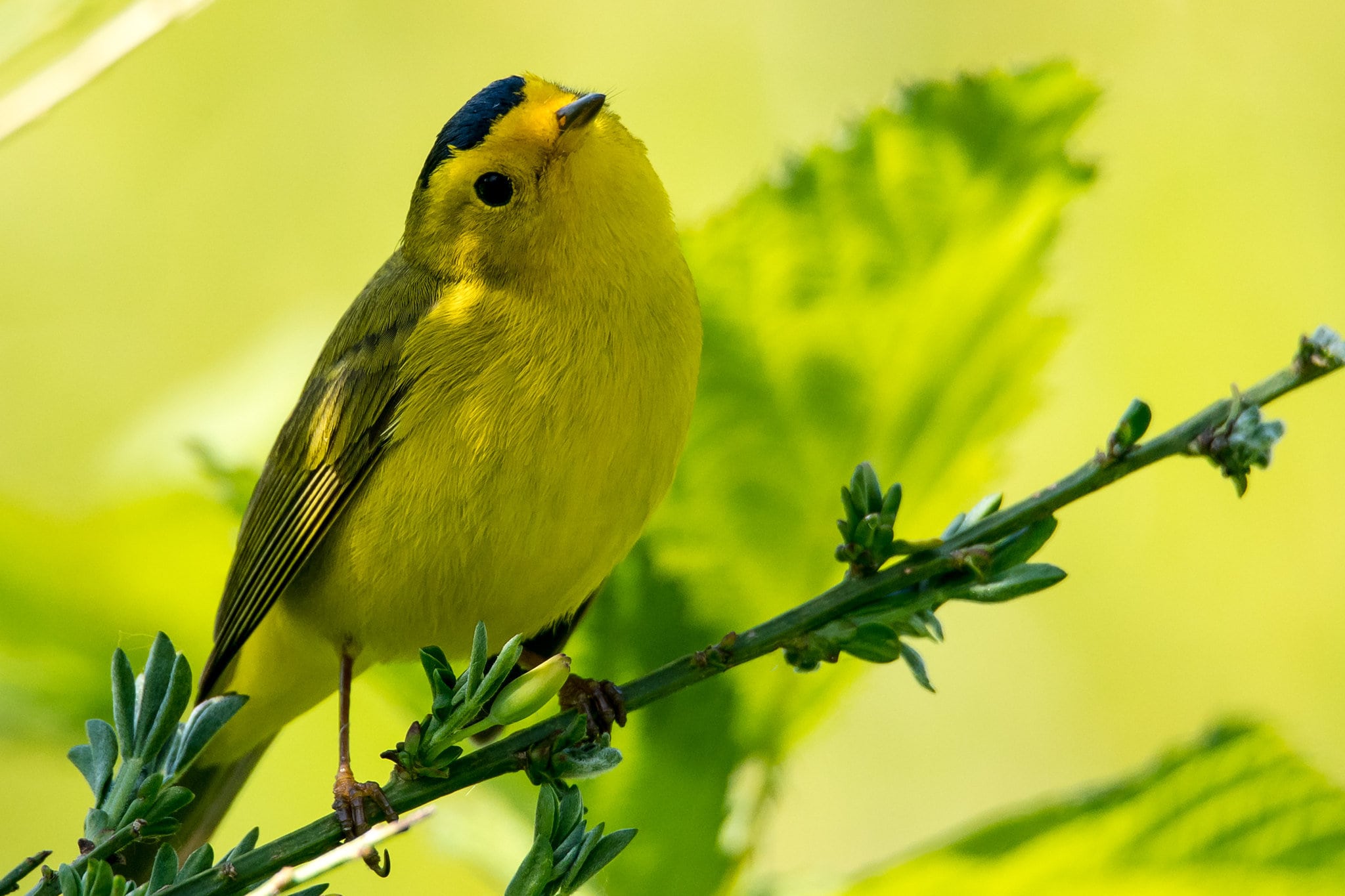 The good news is that UCSF has been bird friendly in their roll out of the plan. First off, they will not be doing any tree removal during the bird breeding season. In addition, they have made an arrangement with Golden Gate Bird Alliance to conduct a survey of the birds and lepidoptera on the Mountain, monitoring the impact of the restoration work on these animals. The major tree work began in the winter of 2018/2019, the bird survey began in March of 2019, and the lepidoptera survey began in 2020.
Because the bird surveys have only been going on for about a year, we can't yet draw any conclusions, but this first year has been a great start to provide a baseline of what birds are where on the Mountain and who is breeding. The protocol is a standard stationary area search with 13 plots chosen by UCSF. The surveyor stands at each plot for 5-20 minutes and records all the species observed by sight or sound in that time frame, moving through each of the 13 plots on each survey day. The survey is conducted twice per month.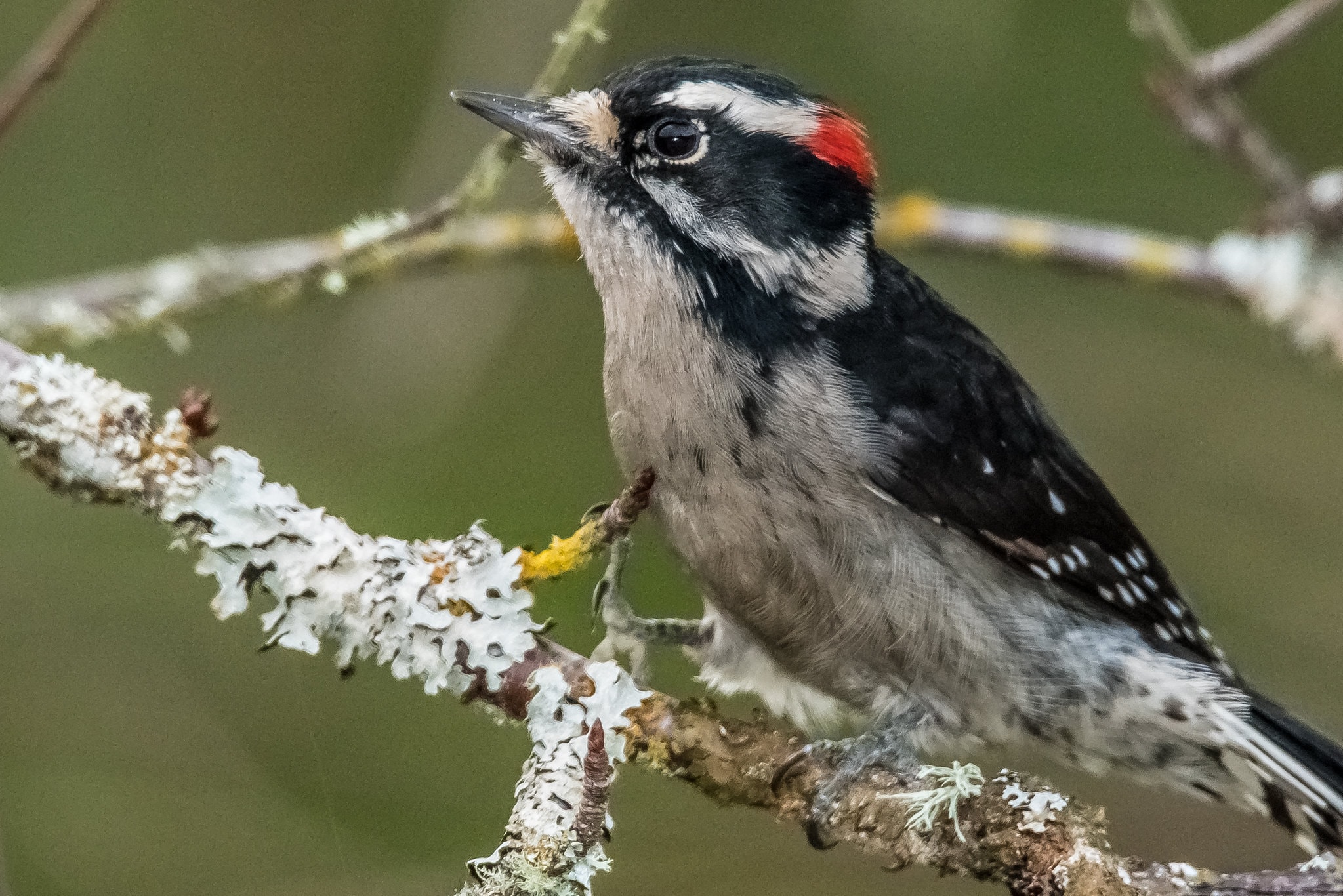 During the 2019 months a total of 47 bird species were observed. Of those, 11 species had confirmed breeding behavior observed (carrying nesting material, active nest, carrying food, or fledglings seen), and another 5 species with possible or probable breeding behavior (mating displays or pairs observed during the breeding season). Notably, a pair of Olive-sided Flycatchers bred at the summit, successfully raising 2 chicks. The Olive-sided Flycatcher has been designated as a species of special concern, so we were happy to have a breeding pair here, hopefully they will be back again this Spring.
2019 Confirmed breeding species on Mount Sutro:
American Robin
Anna's Hummingbird
Chestnut-backed Chickadee
Common Raven
Dark-eyed Junco
House Finch
Olive-sided Flycatcher
Pacific Wren
Pygmy Nuthatch
Song Sparrow
Wilson's Warbler
Additional possible breeding species:
Allen's Hummingbird
California Towhee
Downy Woodpecker
Red-shouldered Hawk
Steller's Jay
In addition to breeding habitat, Mount Sutro provides important wintering habitat to several species including Townsend's Warbler, Fox Sparrow, Hermit Thrush, Yellow-rumped Warbler and Ruby-crowned Kinglet. As well as providing foraging grounds or migration stopover for species such as Band-tailed Pigeon, Varied Thrush, Northern Flicker, Brown Creeper, Yellow Warbler, Lesser Goldfinch, and Swainson's Thrush. The full report on the preliminary year can be found here.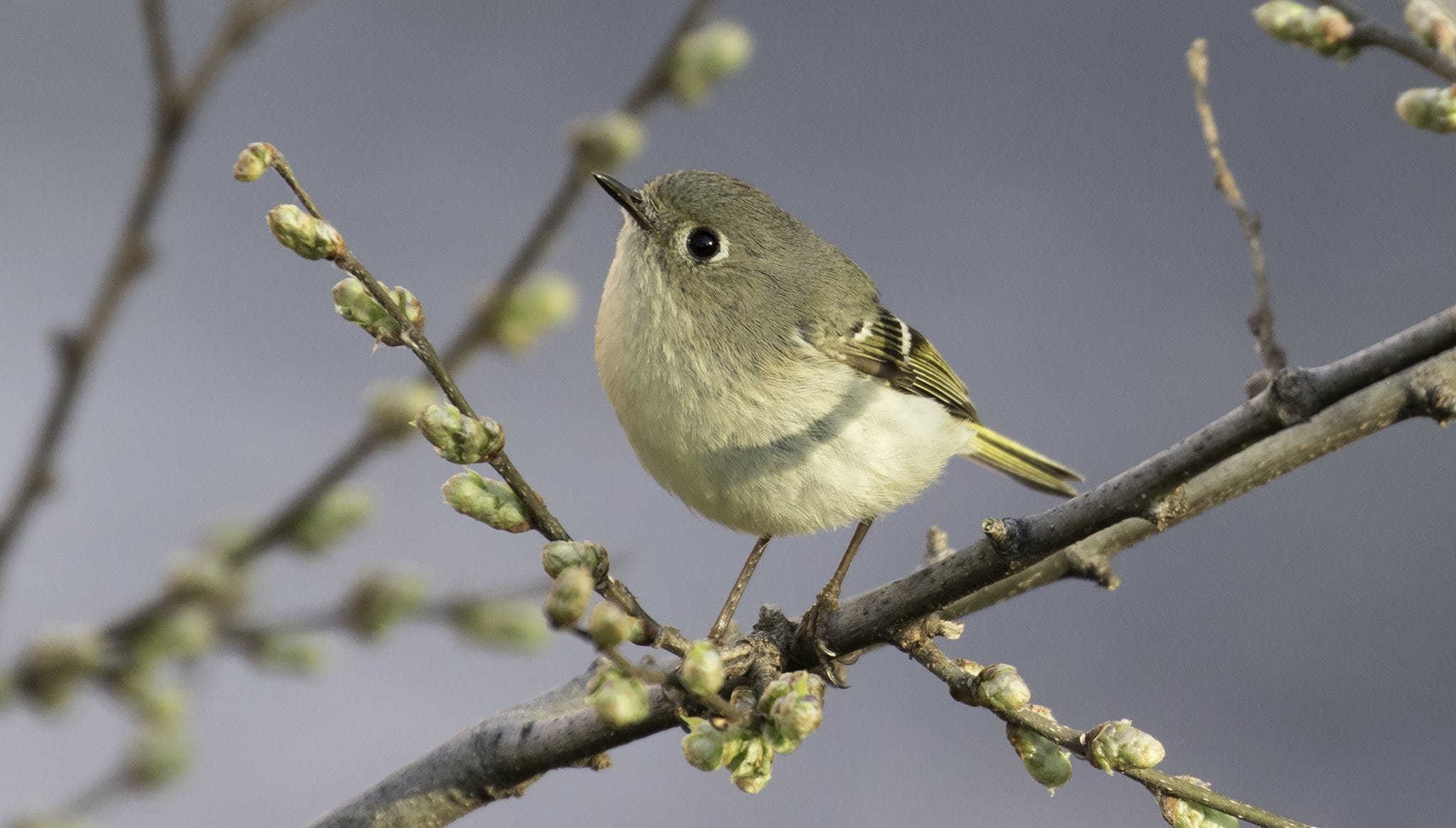 As the restoration work progresses over the decades it will be important to see if there is a notable effect on the bird populations. As new trees are planted and mature, we may see changes in the bird life, hopefully for the better.
Whitney Grover is a San Francisco birder and recent graduate of the Master Birder program. She is a member of the GGBA Board of Directors and SF Conservation Committee, as well as a trip leader and organizer for the SF Bay chapter of the Feminist Bird Club. Be sure to visit Mount Sutro on your own, and when GGBA trips start up again, come by on one of our monthly GGBA field trips led by Pat Greene and Whitney Grover.
Have a shelter in place birding story you'd like to share? Email Melissa your 800-1200 word essays at mramos@goldengatebirdalliance.org. Wishing you joy and peace through birding.
References
Annotated Checklist of the Vascular Plants of Mount Sutro. Sutro Stewards, 2014. https://8b74a608-fd7a-4c96-a34b-43424e584230.filesusr.com/ugd/52de27_7082ffade9b04750a60b163f3a9a9197.pdf
"Mount Sutro." Wikipedia, Wikimedia Foundation, 5 Oct. 2018, https://en.wikipedia.org/wiki/Mount_Sutro.
"Mount Sutro History." Sutro Stewards, https://www.sutrostewards.org/mount-sutro-history.
"Mount Sutro Open Space Reserve." Mount Sutro Open Space Reserve | UC San Francisco, https://www.ucsf.edu/about/locations/mount-sutro-open-space-reserve.
Mount Sutro Vegetation Management Plan. University of California, San Francisco, 30 March, 2018. Prepared by HortScience, Inc. https://www.ucsf.edu/sites/default/files/Mount_Sutro_Vegetation_Management_Plan_3_30_2018_Final.pdf