What's even better than watching birds? Knowing you've done something meaningful to protect them. That's why Golden Gate Bird Alliance is joining other chapters across the country for the upcoming season of National Audubon's Climate Watch.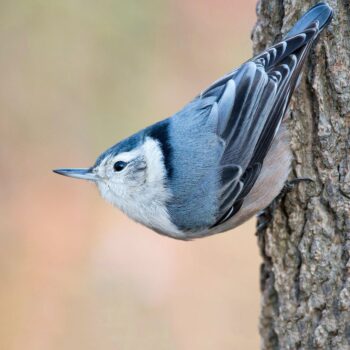 As the impacts of climate change continue to unfold, nearly two-thirds of all North American bird species could struggle to adapt. When you participate in Climate Watch, Audubon's newest community-science project, you'll give Audubon scientists vital data on how birds are faring now—which guides our most effective conservation work to help them adapt.
The next season of Climate Watch runs from May 15th to June 15th, so we're recruiting our participants and mapping our survey routes over the next two weeks.
If you can identify Western Bluebirds, Spotted Towhees, Lesser or American Goldfinches, or White-breasted, Red-breasted, or Pygmy Nuthatches by sight and sound — or if you're eager to learn — we invite you to put your bird knowledge to use and help us document how these species are already responding to climate change in the Bay Area.
For birders who need some help identifying any of the species we'll be surveying, we'll provide instructional videos. Depending on the number of participants, we may be able to pair you up with a more experienced birder to teach you all you need to know.
You can find a brief video about Climate Watch here.
Contact Climate Watch local coordinator, David Robinson (dvdrobinson@gmail.com), for more information on how to take part. Whatever your level of birding expertise, you can help Golden Gate Bird Alliance play an important part in protecting Bay Area birds and the places they need.