Dr. Max Tarjan
Online: Thursday, July 16, 2020 at 7 pm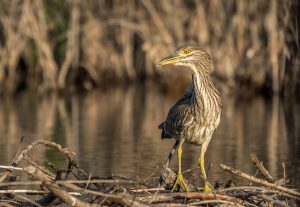 Learn about four decades of waterbird research and conservation in the San Francisco Bay Area! The San Francisco Bay Area offers important habitat for nesting and migratory birds at the center of the Pacific Flyway. This region also supports a large human population, and has lost an estimated 90% of historic tidal marsh habitat to urban development, industry, and agriculture. For four decades, the San Francisco Bay Bird Observatory has worked with Bay Area citizens to study and protect the area's remaining waterbirds and their habitats. These projects rely on rigorous data collection, citizen science, and local partnerships to understand bird habitat use and inform conservation actions.
Dr. Max Tarjan is the Waterbird Program Director at the San Francisco Bay Bird Observatory. Dr. Tarjan has over a decade of experience tracking the spatial movements and populations of birds and mammals in central California.